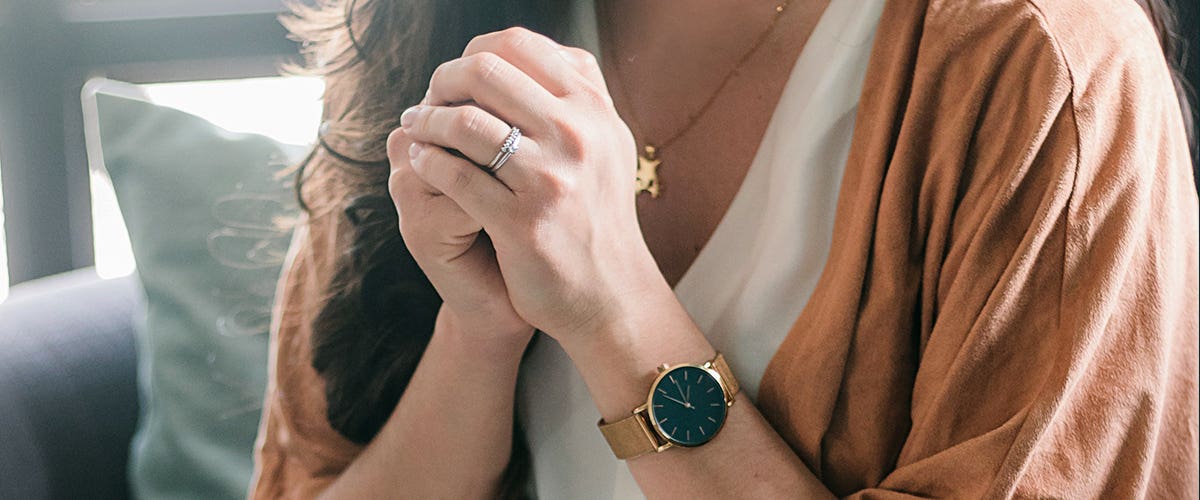 I think we all wish we prayed more. We know it's a good thing. We know more time in God's presence has only positive effects. But we still struggle with it so much, don't we? Here are nine tips to help make prayer a habit.
RECOGNIZE YOUR NEED FOR HIM.
I'll get to the more practical tips in a second but first and foremost, if we think we can do our daily lives just fine without Him, we will only call out to Him for the really tough stuff. When we start to see how desperately dependent we are on Him for every little aspect of life, we start talking. You will find yourself praying for strength to get through a meeting or just through the morning before nap time.
DON'T BE AFRAID OF CREATING A HABIT.
If you grew up a good girl like me, legalism is an easy trap to fall in to. And because we know that, we try to steer clear of getting too legalistic about anything but creating a habit of prayer is a good thing. It's important obviously that we don't just go through the motions to check it off a list, but if you are praying sincerely don't be afraid of the routine of prayer.
HAVE A MORNING ROUTINE.
This pairs with #2, but I wanted to expand a bit. I don't think it matters if you are a night person or a morning person, what we set our minds on when we wake up directs the path of our whole day. On the days I don't get my time with Jesus to reset my heart, I am less patient with my kids, less grateful for my circumstances and more concerned with what the world thinks. If we start our day with Jesus, we are more likely to continue our day with Him. How do we convince ourselves that we could fit Him in later if we can't get quiet with God before our kids get up, our phone starts dinging, our clients start emailing or our boss starts calling?
...more