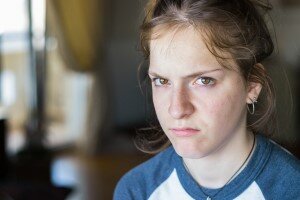 And there's the rub: building a relationship with a heavily armored, developmentally regressed, profoundly sad young adolescent is no small feat. They don't exactly let you in the front door. They can't. They've been too hurt, neglected, or abused by important adults who were supposed to care and keep them safe. Any desire they may have to connect with someone is equally matched by a profound instinct to fiercely protect that desire.
This is where many talented therapists get stuck. Knowing the importance of the relationship is one thing; knowing how to build that relationship with someone who wants nothing to do with you is another—and it's where the art of the work comes in.
Connecting with these adolescents asks us to stop banging on the locked front door and instead find another way—a side door, a window, a chimney—to make some kind of connection. What follows is a short compilation of "side door" principles and approaches I've used as guideposts for connecting with a client like this.
...more