---

"Free play gives children an outlet to express their emotions and feelings and helps them develop a sense of who they are." — KaBOOM

Active play is critical for a child's physical development. It develops coordination, gross motor skills, and fine motor skills.

Play builds the foundation for a lifetime of learning. Free play makes learning fun, natural, and self-driven.

"We must give childhood back to children. Children must be allowed to follow their inborn drives to play and explore so that they can grow into intellectually, socially, emotionally, and physically strong and resilient adults." — Dr. Peter Gray

Free play changes the neurons in the prefrontal cortex during childhood, prepping the brain to regulate emotions, make plans, and solve problems.
...more

Kathleen Notes: Not an article per se but amazing information!
---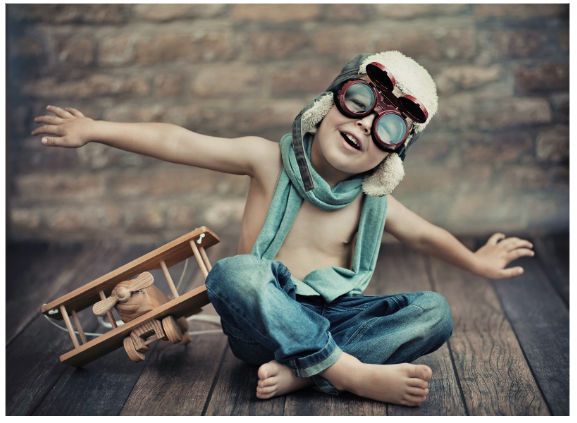 We're wired for play from the day we're born.
As children, it's how we learn to navigate the world, negotiate our surroundings, get to know ours and others' bodies and understand our limits. Play therapy works for kids, but it also works for big people too…we just have to let it. ??
When we can truly play and let go of being a proper 'adult', it means:
We know we are safe on a biological and cellular level.
...more

Kathleen Notes: A nice follow up to the previous article, except this is for the "grown" child.
---
Gottman refers to bids as "the fundamental unit of emotional communication." Bids can can be small or big, verbal or nonverbal. They're requests to connect. They might take the form of an expression, question, or physical outreach. They can be funny, serious, or sexual in nature.

For example, your partner might say, "Hey, whatever happened with that situation at work with your manager?" or, "Do you want to talk about our plans this weekend?" or simply, "Can you pass the water?"
They could also give you a loving squeeze, pat you affectionately on the head, or tease you with a wink.

Bids are often purposely subtle because people are afraid to be vulnerable and put themselves out there. It's scary to say, "Hey! I want to connect! Pay attention to me!" so instead, we ask a question or tell a story or offer our hand for connection. We hope we'll receive connection in return, but if not, it's less scary than pleading, "Connect with me, please!"
...more

Kathleen Notes: Bids are like the nails that hold your relationship together...if you forget to use or pay attention to them, things tend to fall apart.
---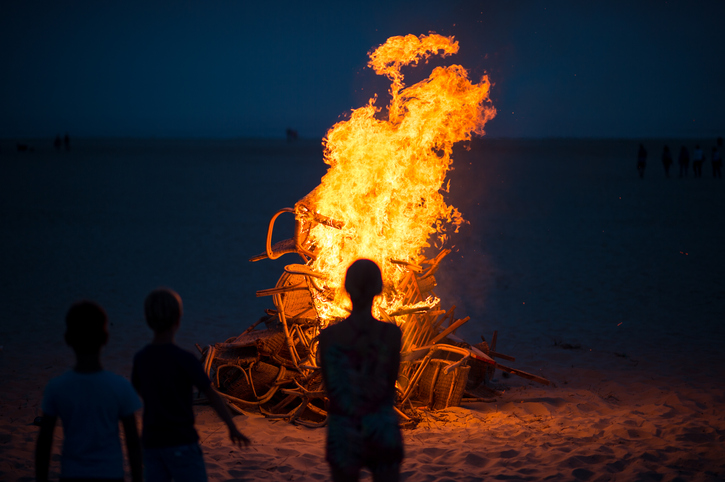 My thought is, the same trauma that harmed us can also be a window into deep healing. It may feel easier to stay in avoidance, but we have to start taking the risk to be more vulnerable, even if only in baby steps.
At the time of the 1994 Northridge earthquake in Southern California, I was living in West Los Angeles and working as an in-home supported living counselor. Wanting to be of service, I drove carefully around the city to my clients' houses a few hours later. Aside from the obvious rubble and other physical disruptions, I remember one thing very clearly: people were wide open to each other. It was really beautiful. On the streets, in the grocery stores, people of disparate ethnic groups, gender, age, everything—they were all hugging each other, asking each other if they were okay, telling their earthquake stories. The difference was dramatic: the traumatic event had cracked their usual defenses.
Relational issues can be just as powerful. For example, I've long felt grief cracks our hearts wide open. I am never so deeply appreciative of my friends as I am after I've lost one.
...more

Kathleen Notes: Pain is a universal human experience. In spite of it, we can choose to learn how to be vulnerable and connect with others.
---
Elijah suffered so much. He faithfully spoke God's Word to Ahab, warning of the drought to come because of Ahab's unfaithfulness. (I Kings 17:1) Elijah had witnessed the nation he loved fall deeper and deeper away from the God who is faithful to every promise. And then he saw his countrymen suffer as the drought worsened. God provided a widow to take care of Elijah. God used miracles to provide for Elijah and the widow's family.
And then Elijah cried out in despair when the widow's son died. "Have you brought tragedy also upon this widow I am staying with, by causing her son to die?" (I Kings 17:20)
And do you see God's response?
He doesn't yell at Elijah for not trusting him.
He doesn't command Elijah to just get over it.
He doesn't tell Elijah to cheer up.
...more

Kathleen Notes: There is a myth among some people that Christians (REAL ones anyway...) don`t get depressed, have anxiety, etc. Scripture says otherwise and invites all people to come to Jesus for healing. "Cast all your anxiety on him because he cares for you." 1 Peter 5:7
---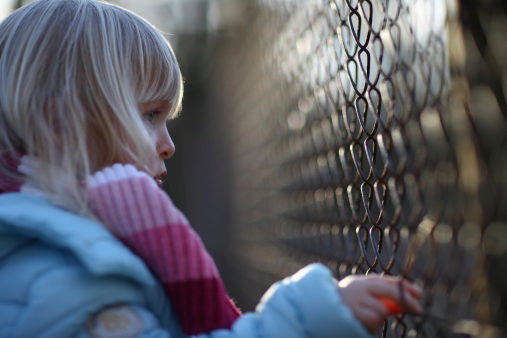 When a parent drinks too much or is under the influence of a substance, legal or illegal, many kids are likely to find themselves overwhelmed and unable to deal with their emotional reality. Children may deal with feelings of anger, embarrassment, frustration, fear, and myriad other emotions that they may not know how to express.
If there is substance abuse occurring in the home, often the family will try to manage the fallout internally, leaving kids with the feeling they have to protect a family secret. Sometimes, addiction may be influencing one or both parents in a household, but no one in the family unit is willing or able to address the issue. Even a suggestion that there may be problems with addiction can bring anger and backlash from a parent who is not ready to face his or her own substance issues....
.....These same kids often carry low self-esteem and face challenges when trying to create intimate relationships outside the home. They often have limited emotional awareness and may be conflict avoidant as a means of maintaining a steady emotional state. Holding the secrets of the addicted parent(s) makes it hard for them to build open, honest relationships, which in turn makes it challenging to develop close connections.
...more

Kathleen Notes: There is a school of thought that children can handle the stuff adults put them through because they are resilient. The reality is far from that: children are at their most vulnerable and traumas affect them especially hard and into adulthood.
---
Habits and mental triggers take time to fade. We may want them to disappear as quickly as a rash, but it simply doesn`t work that way. So it`s important for us to communicate honestly about what`s going on and then be creative in how we choose to respond. I encouraged Beth to be patient with Dan, to see the root of his pain and then do something positive to counter it — such as including him when she pays bills. That way she reinforces that their marriage isn`t the same as his previous one.
Whatever creative way we choose to respond needs to include compassion. It wouldn`t help Dan for Beth to throw the credit card bill in front of him with a huff and a look-at-this-you-dope attitude. Getting creative allows us to more easily resist harboring the hurt, remembering that we are on our spouse`s side and that we wouldn`t hurt him or her by retaliating in a spiteful way. We want our marriage to be a safe place. If we work together through those mistakes, habits and triggers, eventually we will conquer them.....
.....The important thing to remember is that your spouse wants this marriage with you to succeed. When he or she does something lunkheaded, it isn`t purposely to hurt you. But it is an opportunity to show compassion and love — and to prove that you are not, in fact, the previous spouse.
...more

Kathleen Notes: This is why it`s important to look into counseling for your own struggles before beginning a new relationship, especially before a new marriage.
---

For many survivors of childhood abuse, symptoms of post-traumatic stress disorder (PTSD) may re-occur, or never arise, until they become a parent. A significant number of parenting survivors do not recognize the increased depression, anxiety or onset of flashbacks as symptoms of PTSD, weaving in and out their journey to raise a family. Instead, many will internalize debilitating shame and question their ability,and even their right to parent.
According to the National Center for Victims of Crimes, 1 in 5 girls and 1 in 20 boys will be a victim of sexual abuse. These abused children all have one thing in common – they eventually become adults. Naturally, many of these adults become parents but have never spoken about what happened to them, leaving trauma symptoms to lie dormant, festering, until acts of Parenting 101 expose them to triggers which can send them spiraling. Most struggle silently, alone, and confused. It doesn't have to be that way. And in fact, it shouldn't be.
...more

Kathleen Notes: This article mentions sexual abuse but all traumas are included, in particular Childhood Emotional Neglect (CEN). Parenting is the hardest job you`ll ever take on, it makes sense that it could be triggering.
---
Walking on eggshells over an extended period of time can cause you to lose your authenticity and sense of self. You may internalize your partner's blame, criticism, anger, and even abusive behaviors, or you may absorb them and become resentful and
aggressive
yourself. Neither of these cases are conducive to a healthy state of mind.
When you give others the ability to make you feel bad about yourself, you are more likely to react negatively to them and try to lessen their power over you. If you realize you are responsible for how you feel, you may be able to respond calmly and confidently when someone attempts to put you down. No matter how strong the
trigger
or challenge might be, you can become less receptive to someone else's insensitivity or unkindness.
...more

Kathleen Notes: In many instances people find themselves in verbal and emotionally abusive relationships because they saw or experienced something similar in childhood, setting the stage.
---
Each week I will collect and reflect on 5 to 10 relevant articles about important topics like parenting, marriage, relationships, and families. Within these topics I will address the challenges and joys, struggles and solutions from a Positive and Strengths-based approach. I am a strong believer in the power of relationships to grow, nurture and heal the human mind and spirit.
I hope you find one or two of these articles useful for your practice, classroom or household. My opinions are open to discussion and even disagreement, as they are intended to facilitate the sharing of multiple thoughts and ideas! This publication is offered by In the Moment Child and Family Therapy, LLC, a Ministry of Resurrection Lutheran Church (WELS) in Verona and Monroe, Wisconsin.
I would really enjoy hearing your feedback if you care to give it at Kathleen@inthemomenttherapy.com
...more
Sharing of this publication is encouraged so if you have a friend/relative/coworker who might enjoy it, feel free to forward them or encourage them to subscribe!