---

When confronted by such harsh realities in life, or even some small discomfort or inconvenience, our instinctive reaction is to run in the opposite direction. But we can't escape suffering. It'll just take us by surprise and whack us in the back of the head. The wiser response is to move toward what hurts, to put our hands and attention gently and mercifully on what we might otherwise want to avoid.
Once I was speaking to a group in a rural area in the Pacific Northwest, and we began talking about the possibilities that arise when we stop running away from what is difficult. One of the attendees, a burly middle-aged man with broad shoulders and an even wider smile, spoke up. "That reminds me of telephone poles." I didn't have a clue what he was talking about. "Telephone poles? What do you mean?" I asked. He explained that he once had a job installing telephone poles. "They're hard and heavy, standing up to forty feet high." There was a critical moment after you placed a pole in the ground, he said, when a pole was unstable and might topple over. "If it hit you, it could break your back."
His first day on the job, the man turned to his partner and said, "If this pole starts to fall, I'm running like hell." But the old-timer replied, "Nope, you don't want to do that. If that pole starts to fall, you want to go right up to it. You want to get real close and put your hands on the pole. It's the only safe place to be."
...more

Kathleen Notes: One of the hardest things to do is to move towards a source of pain or discomfort. But if you can do that, you take it`s power to hurt and turn it into something else: strength and resilience.
---
As the psychologist Ross Greene has written, children do well when they can. When a child doesn't consistently comply with what we ask of him, we should understand that the child is probably not making a deliberate choice to misbehave, but rather adapting to an immature social-emotional system that is still developing. The first step to fix this problem: stop trying to manage and control a child's behaviors before the child has the developed the capacity for self-control.
Too often, adults react to problematic behaviors—whether in the form of language, physical actions, or emotional outbursts—by issuing consequences for this "choice." But that approach assumes the child can choose to behave otherwise, that she has the capacity for "executive function." But many vulnerable children, teens—and even young adults—require years of experience to acquire that capability.
...more

Kathleen Notes: Discipline means "to teach". This teaching takes place over many years of development as the child becomes better able to manage their own thoughts, emotions AND behaviors.
---
As pastor and author Robert Lewis points out in his book Rocking the Roles, the husband`s responsibility to be "head" of his wife does not give him the right to be a selfish, "lording" leader. Nor does it allow him the option of shirking his responsibility by becoming a "passive" leader. The divine design is for a husband to follow the road of loving leadership in his marriage.
Because many men have abused their authority as husbands and as leaders, we have tended to emphasize his role as a servant. Slowly, men are shaking off the passive detachment that has defined a generation of husbands. Men are beginning to assume their biblical responsibility to serve their wives, demonstrating their service through sacrificial action.
...more

Kathleen Notes: God designed marriage with important, different yet equal roles. Men who lead with love and strength will find that such a man is easy to follow.
---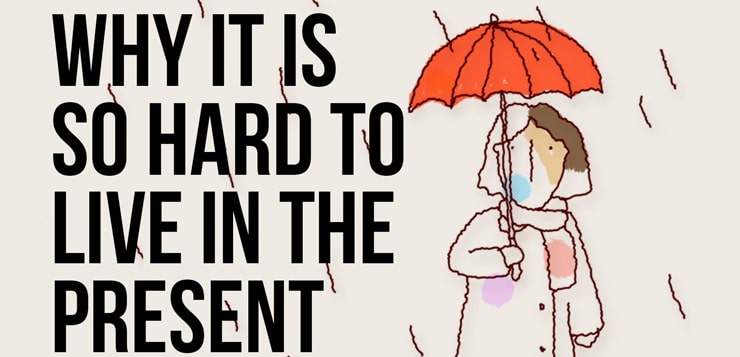 Why is it so difficult to properly enjoy what's right in front of us? And why are so many events easier to enjoy or savor
after
they've happened? In this animation from
The London School of Life
, philosopher Alain de Botton talks about why we have trouble staying anchored in the present moment, and the role memory and mind wandering play.
...more

Kathleen Notes: An easy, 4 minute explanation of why it`s tough to stay in the moment. Worth your time!
---
It wasn't until college that Susan realized the level of dysfunction in her family. There were signs earlier in her life but the pieces were never put together until she stumbled on the word narcissism. Then, it was as if a dense fog was lifted and everything became clearer.
Everything the family did catered around her narcissistic mother. Her mom was a successful politician who spent continual hours on the phone, in meetings, holding press conferences, attending dinners, fundraising, and pandering to the needs of her constituency. Her absence from family gatherings, sporting events, and doctor's visits was always excused by her dad. From a young age, Susan was taught that her mom was important and therefore she did not have to conform to normal maternal expectations.
...more

Kathleen Notes: They say that true narcissism is rare. Maybe, but the traits are alive and well and living in families! On some level it works to meet the needs of the family system, but in a dysfunctional way and harmful to it`s members.
---
When a couple spends time alone each week, their levels of happiness, positive communication and sexual satisfaction are more than three times higher than those who don`t spend that time together. That means you might be able to dramatically increase these important areas of your marriage by simply dating your wife!
Date night is a fantastic way to make sure you and your wife are connecting positively and enjoying each other`s company on a regular basis. It doesn`t have to be expensive or elaborate. But it`s going to take time, effort and planning.
The key to a great date is to make sure you don`t administrate your marriage when you go out — don`t have conversations about finances, household responsibilities, problems with the kids or sensitive issues. You need to talk about these things, but not during a date. Date night is about enjoying each other.
...more

Kathleen Notes: Remember why you got married in the first place...you enjoy each other`s company! The best that you can do for your family is to give it a strong foundation.
---
This is something very important that I learned early on: There is no such thing as "normal." We're all living on this grand scale of weirdness that doesn't necessarily go from more to less weird, but just moves around between different types of quirkiness and individuality. It's what makes us interesting. And it's what makes us who we are.
Your inner weirdo — and, if that's too strong a word, let's try "nerd," "oddball," or "misfit" — isn't just some counterproductive or alienating aspect of your personality, dragging you down and keeping you from accomplishing your goals. Instead, you might think of it as quite simply the most unique and interesting thing about you. Embrace it. It's your contribution to the world, and to hide it away or suppress it is to deprive the world of idiosyncratic beauty.
...more

Kathleen Notes: Can someone show me what "normal" looks like? Ann Landers (I think) said normal is just a setting on the dryer.
---
It's official. I cannot be trusted. Left to my own desires I am a selfish human being, self-seeking with impure motives. This is why I love God's Word so much. I don't have to rely on my opinions or feelings to guide me. After all, my likes and dislikes change with the wind. As much as I claim the authority in my home, there is a higher authority to which I am called to submit. Holding an opinion higher than God's opinion--wasn't that the real sin in the Garden? God told Adam and Eve that they were good, but being a good creation wasn't enough. They had to be like God…or better yet, BE God and decide what right and wrong was in their own eyes. They wished what God said wasn't the final say in the matter. Satan raised a doubt about the intent of God's words in order to question the very motives of God.....
.....And a critical task of parenting is teaching our children to know who they are in God`s good world. How do I establish Scripture as final authority for my children?
...more

Kathleen Notes: Thank God (quite literally!) that He has given us His Word to guide us in all areas of our lives: relationships, marriage, parenting and many more.
---
But I am more convinced than ever that adultery, lies, deceit, substance abuse, hiding, blame shifting, anger, fighting…although each devastating in their own way, are merely symptoms that point to the root problem underneath it all....
......
One couple's marriage is ending today. The other couple's marriage is thriving today.
How can that be? What makes the difference? Both dealt with the same circumstances, the same "problem"…yet why the polar opposite outcomes? It is not adultery that tears apart marriages…it's hardness of heart.
...more

Kathleen Notes: It`s the unwillingness to forgive and try to figure out the problem that causes the painful disconnection. Since Jesus forgives you and your spouse, doesn`t it make sense to follow His lead?
---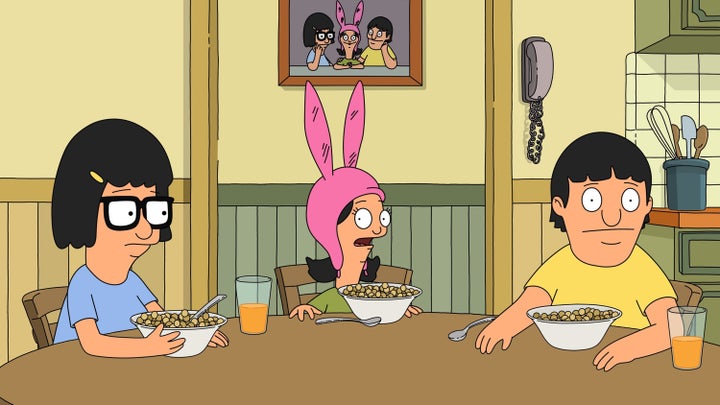 Though cartoon watching helps me, it may not work for you. According to the official website of Anxiety and Depression Association of America, there are numerous ways mental health disorders can be treated, but the success of treatment varies. Finding a specific form of treatment that works for you can be done with the help of a medical professional and, according to Cahalane, it also will happen naturally as we tend to gravitate toward things that make us happy.
He suggested finding small enjoyable activities that you can do when you're feeling low, and then working your way up to bigger coping mechanisms. Begin with tasks like taking a bath, enjoying a cup of tea or even watching cartoons. You can work up to bigger goals, like taking a trip to somewhere you've always dreamed of going.
"As far as watching cartoons go, it's been previously proven that laughing and dopamine lower blood pressure and release endorphins," Cahalane said. "It's a simple thing that people of any age can enjoy."
Maybe the next time your anxiety seems too much to handle or your depression leaves you unable to get out of bed, try watching an animated show and see if it doesn't make you smile.
...more

Kathleen Notes: I wonder if this helps to explain my life-long enjoyment of comic books...?
---
They went to bed with dirty feet. With heads that smelled of sunshine and bodies slow with sleep, they climbed into their sleeping bags and nothing more was heard. I love camping, but at times I wish the budget allowed more indoor accommodations.
Sometimes it feels like the whole wide world is headed off for a week with Walt Disney. I easily become discouraged when our bank account will not allow for such a splurge. Somewhere along the way, it became the norm that all children would experience a resort trip away with the goal of frolicking, fun, and frivolity. On social media I see everyone`s adventures and wish at times that those things were within our grasp, but I am choosing to content myself with the blessings that God has provided for my family. Contentment will not be found in longing for what we don`t have. I am still learning Paul`s truth of finding contentment in every situation (Philippians 4:11).
...more

Kathleen Notes: Sounds like my idea of a good time...reminds me of my own childhood.
---
Here in the Northern hemisphere, the last weeks of summer are already upon us, and the new school year is right around the corner. Whether you can't wait till your kids are back in school or dread the more regimented days ahead, there's one thing you can count on: Back to School is always a big transition.
Kids who are starting school for the first time or moving to a new school have to cope with the biggest adjustment, but even moving up a grade means facing more academic demands, a new teacher, and a changing social circle. The good news is that a little bit of preparation and forethought--a very little bit, so you can enjoy these last weeks of summer!--can make those first weeks of school easier for your kids – and yourself.
Here's how:
...more

Kathleen Notes: I remember being a bit stressed at the beginning of each school year because everyone reminded me that "this year is when the work gets harder." What no one ever pointed out is that I was prepared for it! Think about how you can prepare and encourage your kiddos as they begin this new school year.
---
Not only is recess fun, but it serves a critical function in the learning process. Unfortunately, in recent years, many schools have been cutting recess time to keep up with stricter academic demands – with disastrous results. Angela Hanscom, a pediatric occupational therapist who first wrote about the recess deficiency problem in the Washington Post in 2014, warned that when children are constantly in the upright position – as they are these days – they have an underdeveloped vestibular system (which is really just a fancy way of saying "balance").
A strong vestibular system isn't just important for physical reasons, but for academic reasons as well. If a child doesn't have a strong balance system, they are less capable of focusing. What's more, movement alone isn't enough. Kids need to move in all directions – including sideways and upside down – in order to build a strong vestibular system.
...more

Kathleen Notes: We are educating a whole child, not just a brain or behavioral system.
---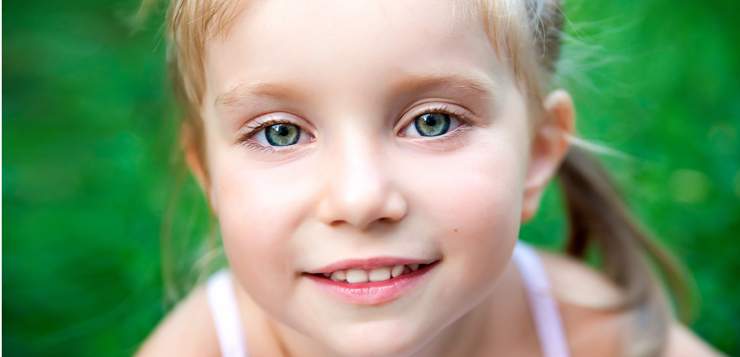 Mindfulness has been gaining traction as a way of improving individual well-being, from our health to our happiness and resilience. But according to critics, some mindfulness practitioners focus too much on self-improvement, to the point of becoming self-absorbed.
Now, two new research studies paint a different picture, suggesting that mindfulness may also help improve the well-being of others in our lives—in particular, our children—if we truly practice it.
...more

Kathleen Notes: Makes sense to me...mindfulness involves staying in the moment without judgement.
---
Here's how to tell if you're a blamer: When something goes wrong do you immediately want to know whose fault it is or do you make room for empathy and accountability? If you're guilty of the former, you're probably a bit of a blamer—But take heart, you're in good company. In this animation by the
Royal Society for the encouragement of Arts
, Brené Brown shares a funny story illustrating the magnitude to which she's a blamer (spoiler: it ends with her getting hung up on by her husband). Brown goes on to share some research and insights into this toxic behavior—Here are two interesting takeaways:
...more

Kathleen Notes: I don`t want to give it away, so you need to take 3 minutes and watch this one!
---
There will always be some element of second-guessing my feelings and emotions, but I have worked hard to learn how to separate "chemistry" from "context." Say a dinner I made isn't appreciated the way I think it should be. Rather than vowing never to cook again, I take a step back and listen to my self-talk.
It helps to name my emotional state: "I am angry." (Hmm, that's interesting. What else are you?) "I am anxious." (Hmm, and this too will pass.) "I am irritated." (Hmm, please be more specific.)
There are other useful tools: taking a centering breath, writing thoughts in a journal rather than expressing them aloud and considering gratitude.
...more

Kathleen Notes: Because Bipolar is a disorder of mood, it`s always important to be aware of where your moods are at. But I think this information applies to all of us because we all come into this world with a complete set of emotions!
---
The human brain is a wonder. Through folds of tissue and pulses of electricity, it lets us perceive, attempt to understand, and shape the world around us. As science rapidly charts the brain's complex structures, new discoveries are revealing the biology of how the mind functions and fails. Given the centrality of the brain to human health, its malfunctions should be a priority, separated from stigma and treated on par with the diseases of the body. We aren't there yet, but the transformation is underway.
Mental disorders affect nearly 20 percent of American adults; nearly 4 percent are severely impaired and classified as having serious mental illness. These disorders are often associated with chronic physical illnesses such as heart disease and diabetes. They also increase the risk of physical injury and death through accidents, violence, and suicide.
...more

Kathleen Notes: The mind and body are connected and impact each other significantly. If one fifth of people are struggling and the health community doesn`t effectively respond, what will the outcomes be?
---
Accordingly, it has become every man's job to prove they can be trusted, in each and every interaction, day by day and case by case. In part, because so many men have behaved poorly. And so, we prove our trustworthiness by foregoing physical touch completely in any context in which even the
slightest
doubt about our intentions might arise. Which, sadly, is pretty much every context we encounter.
And where does this leave men? Physically and emotionally isolated. Cut off from the deeply human physical contact that is proven to reduce stress, encourage self esteem and create community. Instead, we walk in the vast crowds of our cities alone in a desert of disconnection. Starving for physical connection.
We crave touch. We are cut off from it. The result is touch isolation.
...more

Kathleen Notes: Perhaps if we changed the way we raise our little boys to always be "tough", we could increase their ability to emotionally connect in healthy ways.
---
I grew up in a family where punishment was what happened when you did something wrong.
That probably doesn't sound strange. It wasn't cruel or unusual and I'm not talking about abuse.
I'm highlighting that from an early age I was instilled with the idea of: "Screw up, and you face the consequences." Even if you knew and understood that what you did was wrong, even if you did something really great afterwards—you still needed to take your punishment.
...more

Kathleen Notes: This isn`t just men...we all grew up in the "judge, blame and punish" cycle. We parent how we were parented. To do it differently takes an intentional effort and learning new skills. That`s why I became a parenting coach.
---
Drama Triangles are possible in any relationship, but they are more common in close relationships including those with romantic partners, family, and co-workers. Whether you're fighting with your significant other over who should take the garbage out or you're frustrated that you have to fix your annoying co-worker's mistake — yet again — each of us plays a part in the Drama Triangle dance.
Even though conflict is inevitable, getting stuck in the triangle doesn't have to be. If you want healthier, happier relationships, then it's critical to learn how to communicate and solve problems effectively — without mean or harmful behavior.
...more

Kathleen Notes: Ooooh,....drama. If you`ve been alive for more than a few years, you`ve experienced this. Here`s how to recognize, avoid and help resolve the drama in a more loving way.
---
Health, and especially frequently poor health, naturally hits highs and lows. Sometimes those lows last for what can seem like the longest time and you struggle to see an end to them. This can be hard enough to deal with on your own, but factor in having to communicate your health issues to the outside world and you're faced with a whole new set of complications to deal with.
Explaining the intricacies of a condition to an outsider can often be intimidating and challenging to say the least; particularly if you are new to it yourself and still learning. When we do discuss our condition with others and don't get the response or reaction we perhaps expect, it can be quite the setback. Often, living with a chronic illness can feel humiliating. It can be embarrassing, distressing and complex. We may not want to talk about our condition, which is wholly our right, of course, yet sometimes our symptoms make that privilege all but impossible. If it is a visible condition it allows for comment, and that's something we sadly can't control.
...more

Kathleen Notes: Chronic means to deal with the problem perpetually...it`s not going to get better, can`t be cured and must be managed instead. Having the support and understanding of others (without having to always explain!) makes the load a bit lighter.
---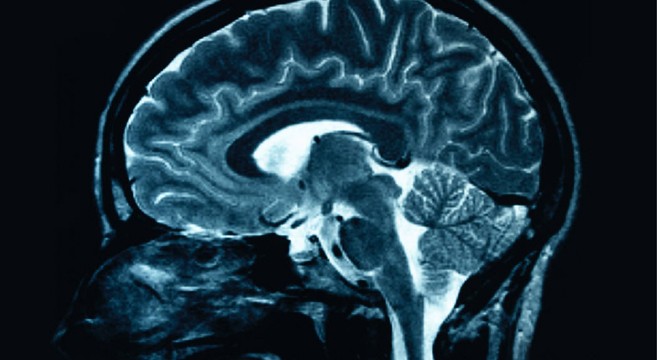 New research is revealing that many cases of depression are caused by an allergic reaction to inflammation. Tim de Chant of NOVA writes: "Inflammation is our immune system's natural response to injuries, infections, or foreign compounds. When triggered, the body pumps various cells and proteins to the site through the blood stream, including cytokines, a class of proteins that facilitate intercellular communication. It also happens that people suffering from depression are loaded with cytokines." Inflammation is caused by obesity, high sugar diets, high quantities of trans fats, unhealthy diets in general, and other causes.
By treating the inflammatory symptoms of depression — rather than the neurological ones — researchers and doctors are opening up an exciting new dimension in the fight against what has become a global epidemic. Caroline Williams of The Guardian writes: "The good news is that the few clinical trials done so far have found that adding anti-inflammatory medicines to antidepressants not only improves symptoms, it also increases the proportion of people who respond to treatment, although more trials will be needed to confirm this. There is also some evidence that omega 3 and curcumin, an extract of the spice turmeric, might have similar effects. Both are available over the counter and might be worth a try, although as an add-on to any prescribed treatment – there's definitely not enough evidence to use them as a replacement."
...more

Kathleen Notes: Exciting research that could change the way we see and treat depression in the future.
---
In fact, I googled why wives leave their husbands. Here are the most common reasons I found.
I just don`t love him anymore.
I`m the only one that does any work in this relationship.
He just takes me for granted.
He never listens to me.
His apologies are hollow and mean nothing.
I just don`t connect with him emotionally like I used to.
I feel like I`ve outgrown him.
I don`t deserve to live with disappointment day in and day out
.
What if we said those things about our children? Reread the list with your children in mind. How does it sound?
...more

Kathleen Notes: Brilliant and so true...
---
In my work with inherited family trauma, when I see a child who injures herself, I've learned to probe into the family history. The self-injurer could well be reliving aspects of a trauma she inherited from her parents or grandparents, though this is not always the case. Self-injurious behaviors can arise for other reasons as well.
Epigenetic research, now making headlines, is both compelling and disconcerting at the same time. We're now learning that our parents' and grandparents' stressful experiences, the traumatic events they found difficult to deal with, can be passed on to us, changing the way our genes function for generations. As a result, we can be born reliving the pain of the past. That's what happened to Sarah.
...more

Kathleen Notes: Trauma from past generations have been found to "live" in our DNA. Can we deal with it now please?
---
o understand bold (emotional) intimacy, it's helpful to look at its opposite: emotional distancing. Emotional distancing tends to cast a wet blanket on the joys that are possible in
relationships
. There are countless ways of creating emotional distance, but the common denominator is a withholding and a censoring of honest thoughts, feelings, and reactions (Davanloo, 2000). One form of emotional distancing in romantic relationships is arguing. During arguments, both individuals are not truly hearing each other. Instead, defensiveness takes over. As a result, no one is likely to feel seen, heard, and acknowledged. This is a lost opportunity for closeness, for bold intimacy.
...more

Kathleen Notes: It`s a human need to connect and be seen/heard by others. It`s harder to argue with someone who knows and accepts you but first you have to let them see you.
---
And we all want to believe that all we need is love.
Which is why it is so perplexing, alarming and downright confusing when so many adopted children begin to develop emotions and behaviors months or years post adoption placement that mimic those who have been through war, or left completely neglected, or abused by someone they love. It is why so many adults, when first faced with confronting this strong and overwhelming sense of being "unloved" within their adopted children, absolutely reject the notion that such an emotion could be true, or worse fail to validate that emotion as real. It is because of the defense to what has been "given" or "done" for these children that so many adopted children are left with such deep shame and fear of these powerful feelings and act out to prove this unworthiness to be true. Struggles at school, depression, anxiety, interpersonal problems, emotional dysregulation, reactive attachment disorder, and rejection of the adoptive parents are just some of the ways this may present itself.
...more

Kathleen Notes: This is about trauma at the deepest level, in the preverbal and possibly even the prenatal phase of life. It can be attuned and responded to in ways that bring healing, but first the pain must be acknowledged: seen and heard for what it is.
---
When you are triggered, the emotional part of your brain takes over. You are flooded with adrenaline and cortisol, the same neurotransmitters and hormones that have evolutionarily protected us from threats like bear attacks (freeze, fight, or flight). Your logical brain temporarily shuts down, and you lose the ability to solve problems, make decisions, and think rationally.
When this happens, you have been emotionally hijacked, and it is difficult to see things as they really are. You go into protection mode, and until the perceived threat or trigger has dissipated, you will remain there. Over time these reactions can lead to acute anxiety, depression, irritability, fatigue, and other health problems from heart disease to lowered immune response.
...more

Kathleen Notes: To know how to repond your emotions (instead of react!) you have to be able to name them and know how they work.
---
Rest doesn't happen often enough.
With the level of our kids' activities controlling much our time, it can be difficult to find a day to spend relaxing at home. There are soccer games, travel teams, gymnastic meets, piano recitals, music lessons, and play-dates structuring our weeks and stealing from us the opportunity to really, truly relax. And while all of these things have value, downtime matters too.
Follow Your Design
When God offered us direction through the commandments given to Moses, he included a day set aside from work to rest and rejoice in our God. And, if the Creator of all things tells us rest is important, we need to listen well. Even in life`s busy seasons. Even when all of our activity feels so important. God knew what we would need as people, as families, as His dearly loved children on earth. He designed us with a need to rest.
...more

Kathleen Notes: Rest and renewal for mind, body and spirit!
---
But no, my practice does not bring me down. I am deeply grateful for my training and my entry into this field. I can't imagine doing anything else, because I believe increasing humans' capacity for self-regulation is
the most important thing in the world
.
That's a big statement. I don't make it lightly.
You might be wondering: why self-regulation, of all things? After all, most people don't even think about self-regulation or how it relates to our individual or collective lives. The topic doesn't even cross most people's minds.
...more

Kathleen Notes: Good mental health is all about emotional regulation!
---
Today's kids sit more than ever. Babies spend hours confined in car seats and carriers rather than crawling, toddling, or being carried. As they get older their days are often heavily scheduled between educational activities and organized events. Children have 25 percent less time for free play than they did a generation ago, and that's before factoring in distractions like TV or video games.
Left to their own devices, children move. They hold hands and whirl in a circle till they fall down laughing. They beg to take part in interesting tasks with adults. They want to face challenges and try again after making mistakes. They climb, dig, and run. When they're tired they like to be rocked or snuggled. Stifling these full body needs actually impairs their ability to learn.
...more

Kathleen Notes: More time spent on academics is NOT the answer! Children learn better, with less frustration and better focus when they get time to run and play. In addition, there is a great deal to be learned while exploring, socializing and problem solving when playing (a child`s natural work).
---
Guilt drives many guys to marriage counseling or conferences. I see countless Rons in the audience whenever I speak at a marriage conference. From the podium, I see wives sitting with elbows cocked, ready to fire a volley into their husband's gut if he needs to write down a tip. Some of the men have come willingly; others with a gun to their backs. Some have come looking for a spark to rekindle the flame or for shortcuts to restore intimacy. Others have come knowing it's a last resort.........
.....As husbands, we need to see our role in marriage as a high calling. We need something to carry us past our
obligation
, past our
responsibility
, to a vision of glory that takes our eyes off of our fears and selfish desires. Just as soldiers don't dive on grenades because they
ought
to, and athletes don't come off the bench in excruciating pain because it's the
right
thing to do, husbands can't be expected to sacrifice themselves out of a sense of duty. We need a higher purpose.
...more

Kathleen Notes: God calls men to love their wives and women to respect their husbands. I appreciate how difficult it can be to be sacrificially loving. Men, you can`t do this alone, ask God for His help. He`s happy to give it!
---
It is no surprise that a child prefers its mother's voice to those of strangers. Beginning in the womb, a foetus's developing auditory pathways sense the sounds and vibrations of its mother. Soon after birth, a child can identify its mother's voice and will
work
to hear her voice better over unfamiliar female voices. A 2014
study
of preterm infants showed that playing a recording of the mother's voice when babies sucked on a pacifier was enough to improve development of oral feeding skills and shorten their hospital stay. A mother's voice can
soothe
a child in stressful situations, reducing levels of cortisol, the stress hormone, and increasing levels of oxytocin, the social bonding hormone. Scientists have even
traced
the power of a mother's voice to infants' brains: a mother's voice activates the anterior prefrontal cortex and the left posterior temporal region more strongly than an unfamiliar voice, priming the infant for the specialised task of speech processing.
...more

Kathleen Notes: The hand that rocks the cradle rocks the world! Take a look above at the story about children who are adopted and connect the dots.
---
If a new prisoner couldn't learn the code and communicate with fellow Americans within 30 days of his arrival, he would gradually start to draw inward and deteriorate. The prisoner would slowly lose the will to live. He would stop eating, and as his stomach became bloated, he would actually start to feel "fat." Little by little, the prisoner would die alone as the strange predator, isolation, sucked his very life out of him.
At first glance, the horrors of the Hanoi Hilton seem unrelated to a marriage relationship. But in a very real way, communication is essential to the life of a marriage, just as it was essential to the lives of the prisoners. If you don't communicate, your marriage will die.
Good, open communication is the top need in marriage. Nothing is as easy as talking; nothing is as difficult as communicating. Using words correctly and skillfully is an important part of communication, but even more important is that both husband and wife have a willingness to communicate in ways that result in deeper honesty and openness.
...more

Kathleen Notes: Communication has to do with vulnerability. If that is difficult for you, it`s imperative to find out why and how to improve the situation. Marriage and family therapy can make a significant difference.
---
My husband had been gone for the weekend and sensing my little guy was ready, I took the training wheels off and started coaching him along. When my husband arrived home he put one steady hand on the back of my son's bicycle seat, lingered for a mere second and sent him on his way. Just like that, he was riding a bike.
And I realized, it was the letting go that was hard for me.
If my husband hadn't come home, I might still be scampering along behind that little boy's bike—holding him back, rather than watching him soar.
...more

Kathleen Notes: Fathers are so good about letting kids take risks!! Moms have a much harder time of it, but we can learn. Your kids will thank you someday.
---
The Bible says that every single person is born a sinner, and without saving faith in Jesus Christ, our situation is desperate. Paul`s letter to the Christians at Ephesus describes our condition like this:
And you were dead in the trespasses and sins in which you once walked, following the course of this world, following the prince of the power of the air, the spirit that is now at work in the sons of disobedience—among whom we all once lived in the passions of our flesh, carrying out the desires of the body and the mind, and were by nature children of wrath, like the rest of mankind (Ephesians 2:1-3, ESV).
Now just imagine putting two people like that in a marriage — people who live out their selfish ambitions while gratifying sinful natures that can never be satiated. It`s a recipe for divorce if I ever heard one. In fact, you may know some people who live this way, and they`re miserable. They manipulate and fight with each other to get what they want, and each one feels wronged and unloved by the other. Selfishness is like the centrifugal force that you learned about in science class: It pulls a couple apart from the center.
...more

Kathleen Notes:...I`ll leave this right here....
---
Each week I will collect and reflect on 5 to 10 relevant articles about important topics like parenting, marriage, relationships, and families. Within these topics I will address the challenges and joys, struggles and solutions from a Positive and Strengths-based approach. I am a strong believer in the power of relationships to grow, nurture and heal the human mind and spirit. I hope you find one or two of these articles useful for your practice, classroom or household. My opinions are open to discussion and even disagreement, as they are intended to facilitate the sharing of multiple thoughts and ideas! This publication is offered by In the Moment Child and Family Therapy, LLC, a Ministry of Resurrection Lutheran Church (WELS) in Verona, Wisconsin.
I would really enjoy hearing your feedback if you care to give it at Kathleen@inthemomenttherapy.com
...more
Sharing of this publication is encouraged so if you have a friend/relative/coworker who might enjoy it, feel free to forward them or encourage them to subscribe!
Start Week: 29 - Query String:SELECT * FROM inthemomentparent WHERE `issue` > 29 and volume = 5 OR `issue` > 90 ORDER BY sortorder