---
If you love your family and your friends and those who agree with you but hate one, two, or ten people who disagree with you, you are, by definition, still a hater. All your love for the others who are like you doesn't stop you from being a hater. Even if you hate someone because they hate others, you are still a hater. You are joining in their cause. Satan doesn't really care why you hate. He just wants you to hate. Whether your hatred is based on personal grievance, prejudice, political persuasion, or anything else, you are still, by definition, a person of hate even if you hate just one person. And that makes you part of the problem, not part of the solution.
If you only hate Republicans or only hate Democrats, you are still a hater. If you only hate whites, or blacks, or men, or women, you still are a hater. No hatred is purer than any other hatred. Arguing that your hatred is justified for any reason is like members of the Ku Klux Klan arguing over who amongst them is most like Christ when their very membership, the cause that joins them, denies and mocks Christ our Creator. None of them are like Christ. There is no holy KKK alliance. And there is no holy hater.
When it comes to people, the only thing we should hate is hate. God wants everyone to be saved and to come to a knowledge of the truth (1 Tim. 2:4). For me to curse anyone, or wish ill on anyone, is for me to curse God's plans, desires, and heart for that person. When hate enters my heart, I begin working against God's will. I am no longer a God follower. I am, by definition, a God resister. Another word for this is antichrist.
...more

Kathleen Notes: God tells us to love instead of hate. Why? Because He knows how destructive it is to us mentally, emotionally, physically and especially spiritually. Here`s the best part...He enables us to do it with His strength!
---
The brain is by far our most precious organ–others are good, too, but they all pale in comparison to the mighty brain. Because the brain works so hard around the clock (even while we're sleeping), it uses an extraordinary amount of energy, and requires a certain amount of nutritional support to keep it going. It's high-maintenance, in other words. But there may be misconceptions about what keeps a brain healthy–for instance, there's little evidence that omega-3 supplements or green smoothies would do anything above and beyond generally good nutrition. So what does science actually tell us can help our brains? Here's what we know as of now.
...more

Kathleen Notes: If you knew what to do to give your brain an assist, you`d do it, right? Of course you would!
---
The false self develops as an adaptation that protects the individual and makes it possible for the "true self" to go into hiding. Often, the development of the false self is unconscious, and the individual may not be aware that this defense is protecting him (or her) from intolerable feelings. Over time, awareness may develop that the "me" who is acting in the world is "not me." As these "not me" feelings get stronger, the feelings of being loved, being successful, deserving of recognition, etc., cannot be felt as me, or as the "true self." It is, after all, "not me" who is loved, admired, or successful. This leaves no room for good self-feelings and frequently results in increased hiding to diminish the risks of being seen and known.
As the individual becomes increasingly aware of the false self adaptation, he (or she) is also aware that he (or she) may not know what will appear when the "true self" begins to emerge. It feels risky to be vulnerable and speak one's feelings. How the person will be responded to is an unknown. The false self emerged early in development and was successful in protecting the person from intolerable feelings. Now that the false self no longer protects so well, it takes courage to begin to allow the true self to emerge. There are no assurances that the old shaming ways that required the adaptation to a false self won't be repeated. Jeff's relating of his early experiences with his parents, his shame, and his negative self-feelings were a brave expression of his "true self."
...more

Kathleen Notes: Being your "true" or authentic self is risky, especially if your sense of self is based on the opinions of others. You can`t truly be known (or understood) unless you take that risk.
---
I keep seeing posts about "entitled kids" making the rounds lately. In fact, you don't have to look hard before you see things written about how
"lazy"
and
"narcissistic"
and
"downright terrible"
kids are these days.
As a parent of younger kids, you read these articles and feel paralyzed by overwhelm and fear and mixed messages. What exactly is the right thing to do? Where am I going wrong? Should I give up and start a savings account for my kids' future therapy sessions?....
......Change starts with one parent and one child at a time. You have a beautiful window of opportunity to build the foundation that your child desperately needs but also craves.
The foundation for things like generosity, responsibility, appreciation, warmth, kindness, helpfulness and hard-work ethic all starts during the early years.

Here's the hard part.
It starts with us — the parents. Kids cannot even think at the maturity level needed to break a behavior cycle, let alone do anything about it. So, as the parents, it has to start with us. The foundation for well-adjusted kids always starts with us.
...more

Kathleen Notes: Parents: you have tremendous power to help your kiddos to become happy, healthy adults. Don`t be afraid to take charge!
---
Anxiety can range from mild to overwhelming. It can be brought on sporadically by various
work
or
relationship
issues or other life experiences. Or it may be a chronic state. You may already have sought assistance from a physician, psychiatrist, or other mental health professional, and you may be taking medications to help manage symptoms. You may have been diagnosed with an anxiety disorder, such as
generalized anxiety disorder
(GAD) or
social anxiety disorder
(SAD). In general, these diagnoses are made when symptoms become excessive, when anxiety arises with little or no provocation, or when anxiety reactions seem exaggerated in relation to the situations that bring them on.
Anyone who struggles with anxiety can reap benefits from
mindfulness
and the practices offered here, regardless of diagnosis. If you struggle with anxious thoughts, worry, fearful anticipation of the future, or a sense of dread, mindfulness will be useful for you.
...more

Kathleen Notes: Mindfulness helps us to stay in the present moment. This in turn enables us to deal only with whatever emotions/events are happening at that time.
---
It is my job to push you through your comfort zones so you can grow and transform your life. Sometimes that means asking you to sit with painful emotions, thoughts, and experiences. It is also my job to help you develop the tools to be functional in between sessions. After all, there are many more hours spent outside the therapy room than in it.
It can feel a whole lot easier to sit with pain when there is a trained mental health professional around to help contain the overwhelm, someone to help you practice healthy coping skills so you can regroup and ground yourself. However, your brain keeps working and processing after you leave the therapy room, which means it is likely you will experience reminders, or actual discomfort, in between sessions.
This is one of the reasons I focus on coping skills when I start working with people. I need to know you know what to do during and in between sessions when things start getting uncomfortable.
...more

Kathleen Notes: TIP is an acronym for a set of distress tolerance skills that anyone can use. Read on to learn more...
---
Take a moment to read it again—as if for the first time, as if newly in love, with wonderment.
Then the LORD God said, "It is not good that the man should be alone; I will make him a helper fit for him." . . .
So the LORD God caused a deep sleep to fall upon the man, and while he slept took one of his ribs and closed up its place with flesh. And the rib that the LORD God had taken from the man he made into a woman and brought her to the man.
Then the man said, "This at last is bone of my bones and flesh of my flesh; she shall be called Woman, because she was taken out of Man."
Therefore a man shall leave his father and his mother and hold fast to his wife, and they shall become one flesh. And the man and his wife were both naked and were not ashamed. (Genesis 2:18–25)...
.....It is all stunningly good, beautiful, pure, and right. And they all lived happily ever after. The End.
Oh, that it were so.
Next verse: Now the serpent … (Genesis 3:1).
That phrase jolted me in my reading. So abrupt. So disruptive, falling as it does in the midst of such ecstasy. I ended up parked in this passage for the next several hours, meditating on the progression, contemplating its implications for my own life and marriage.
...more

Kathleen Notes: Fortunately for us, the Enemy is no match for our God....
---
Researchers from Case Western Reserve University School of Medicine and colleagues have discovered how two brain regions work together to maintain attention, and how discordance between the regions could lead to attention deficit disorders, including schizophrenia, bipolar disorder, and major depression.
People with attention deficits have difficulty focusing and often display compulsive behavior. The new study suggests these symptoms could be due to dysfunction in a gene—ErbB4—that helps different brain regions communicate. The gene is a known risk factor for psychiatric disorders, and is required to maintain healthy neurotransmitter levels in the brain.
...more

Kathleen Notes: ADHD effects both children and adults. This article details some new research to help explain some of what goes on in the ADHD brain.
---
Article after article is about our daughters and how dire it is for us to raise them to be strong, self-sufficient, and capable.

How crucial it is that they are encouraged to use their voice, own and tell their story, and never cower in the face of a man -- one or many....
.....
And when I do come across an essay on raising sons, it's about how and why we need to raise our boys with particular values for the sake of the females and daughters of the world.
This is something I'm not entirely on board with.
Yes, I'm a happy passenger on the train that drives our children to the destination off being "good" human beings, but I don't agree with the idea that we should be raising our boys (because in a collective sense, children of the world belong to all of us) a certain way for the benefit of the females of the world.
...more

Kathleen Notes: As the mother of 3 daughters, a step daughter and daughter-in-law, plus 2 granddaughters I am very invested in their being able to realize their full potentials in life. But...we don`t elevate women by ignoring or debasing men....said the woman with a step-son, 3 sons-in-law and 4 grandsons.
---
It is officially the holiday season! During this time of year there can be so much pressure that unfortunately the joy, magic, and meaning of the season is lost, often replaced by stress. Especially now that Thanksgiving has come and gone, it is hard to ignore the almost instantaneous rush of frenetic energy that ensues as we near the close of the calendar year.
It is more than possible though to not only survive the holiday season, but to even thrive and connect to your particular observance in a deeper and more profound way. Here are some common stressors that pop up this time this year, and mindful antidotes to help you through the discomfort.
...more

Kathleen Notes: Many things can cause stress this time of the year. Check out this article for ideas to better manage it.
---
When in truth, they're the exact same thing, like caring what everyone thinks and not carrying what anyone thinks are both super problematic. I mean when you care about what everyone thinks, you lose the willingness to be vulnerable and to put yourself out there. When you stop caring about what anyone thinks at all, you lose your capacity for connection because we're hardwired neurobiologically to care about what people think. Our job becomes to get specific on whose opinions matter and find the people who love you, not despite your vulnerability, not despite your imperfection, but because of it.

Find the people who will say, "You know what, you're right, the way you showed up and that meeting sucked, it was inappropriate, out of your integrity, you got to clean it up and I'll be here supporting you while you do that and I'll be supporting you again when you're brave again, but right now …" Not yes people, but real people whose opinions of you matter and carry it with you, so when you're trying to hack into the back end of Amazon to see who left a shitty comment about your book, you think to yourself, "You know what, you're not on my list, think what you want, I've got my list of people whose opinions matter."
...more

Kathleen Notes: ....love this...
---
Anyone who has argued with an opinionated relative or friend about immigration or gun control knows it is often impossible to sway someone with strong views.
That's in part because our brains work hard to ensure the integrity of our worldview: We seek out information to confirm what we already know, and are dismissive or avoidant of facts that are hostile to our core beliefs.
But it's not impossible to make your argument stick. And there's been some good scientific work on this. Here are two strategies that, based on the evidence, seem promising.
...more

Kathleen Notes: Part of being effective in getting your point across is realizing that the other person has an equally valid opinion and showing your respect for them. Only then can you make your facts relevant.
---
Adolescence will work the same way, and the temptation to hold on tight to our teens and control the path that lies ahead of them will be bigger and more fierce than ever – but our response has to be different. As littles, they craved us. They'd seek us out, they'd want us close, and kissing them goodbye in front of their mates didn't bother them a bit.
During adolescence, things start to change. We start to feel their separation from us and sometimes, we might miss them even when they're beside us, and long for the way things used to be. We might wonder whether to hold on tighter or stand back. The answer is, we do both. We hold on to them but we give them the space they need to again, wobble, fall and rise.
...more

Kathleen Notes: Love and support coupled with responsibility and the freedom to fail.....a delicate balance but do-able!
---
Don't judge or criticize your partner
. These negative relationship
behaviors
are some of the most destructive. When you criticize your partner, they feel a sense of disapproval which puts them on the defense. They take in the message, "I'm flawed and need fixing" or "my partner doesn't accept me." No spouse wants to feel inadequate or not good enough and constant judgment or criticism portray that. Stay away from blanket statements like "you always" or "you never" or the instinct to scoff at your significant other's new idea. Instead, state your needs using "I" statements ("I feel like you've been neglecting me when you don't come home as promised") and show support ("I love that idea! You can do it. I'm behind you.") We all want to feel like our partner has our back and is on our side....
.....
Listen to Understand
. We often approach conflict right out of the gate with guns blazing. Unfortunately, this tactic leaves us feeling more at odds and hopeless as ever, especially if our partners fire back.
Understanding
must precede advice. Seek to listen first with
empathy
. See where they're coming from even if you don't agree. Common ground can't be obtained without first seeing the situation from your spouse's perspective. As you listen, refrain from building more ammunition for your difference of opinion. You end up hearing less of what they are feeling and instead, counter attack.
...more

Kathleen Notes:...and many more! Check out the article!
---
Besides the one with our Heavenly Father himself, there's hardly a relationship that can compare with that of a father and daughter. For so many, the way a father interacts with his daughter is the representation that a young lady holds of her relationship with God for the duration of her life.
Even more important to note, little eyes are always watching and soaking up more than most of us as busy adults can imagine.
She watches the way you hold her mom's hand, the way you kiss her good night, and the way you speak to her with words of love, respect, and adoration.
Daddies are often protective of who their daughters will date and how they will be treated — but with a world spewing all sorts of distortions of love at them, there's no way to better represent the way she deserves to be treated than by serving your wife well.
...more

Kathleen Notes: Never say/do anything to your daughter that you wouldn`t like to hear/see her husband do to her someday.
---
Most people with ADHD have always known they are different. They were told by parents, teachers, employers, spouses, and friends that they did not fit the common mold and that they had better shape up in a hurry if they wanted to make something of themselves.
As if they were immigrants, they were told to assimilate into the dominant culture and become like everyone else. Unfortunately, no one told them how to do this. No one revealed the bigger secret: It couldn't be done, no matter how hard they tried. The only outcome would be failure, made worse by the accusation that they will never succeed because ADHD in adults means they don't try hard enough or long enough.
It seems odd to call a condition a disorder when the condition comes with so many positive features. People with an ADHD-style nervous system tend to be great problem-solvers. They wade into problems that have stumped everyone else and jump to the answer. They are affable, likable people with a sense of humor. They have what Paul Wender called "relentless determination." When they get hooked on a challenge, they tackle it with one approach after another until they master the problem — and they may lose interest entirely when it is no longer a challenge.
...more

Kathleen Notes: I don`t see ADHD as a disorder but a different way of thinking and experiencing the world. However, it often runs afoul of how the rest of the world works. Learning more is really helpful in figuring out how to thrive.
---
That doesn't mean we renege on our responsibility to guide our children by setting limits. No running into the street, no hitting the baby, no peeing on the carpet, no picking the neighbor's tulips, no hurting the dog. But we don`t need to punish to set or hold such limits.
Are you wondering how your child will learn not to do these things next time, if you don't "discipline" him when he does them? Then you're assuming that we need to punish children to "teach a lesson."....
.....That`s not really surprising. If your boss criticizes, yells, humiliates, or docks your pay, does that make you want to follow his lead?
Being punished erodes the parent-child relationship so kids don`t want to follow our lead. It makes the child angry and defensive. It floods them with adrenaline and the other fight, flight or freeze hormones, and turns off the reasoning, cooperative parts of the brain. Kids quickly forget the "bad" behavior that led to their being punished; they just go on the defensive. If they learn anything, it's to lie so they can avoid getting caught. Punishment disconnects us from our kids so we have less influence with them. Quite simply, punishment teaches all the wrong lessons.
...more

Kathleen Notes: Yes!!! There is a HUGE difference between discipline (to teach)and punishment (making people pay for having a problem). No one is EVER motivated to change through criticism and kids are people just like adults.
---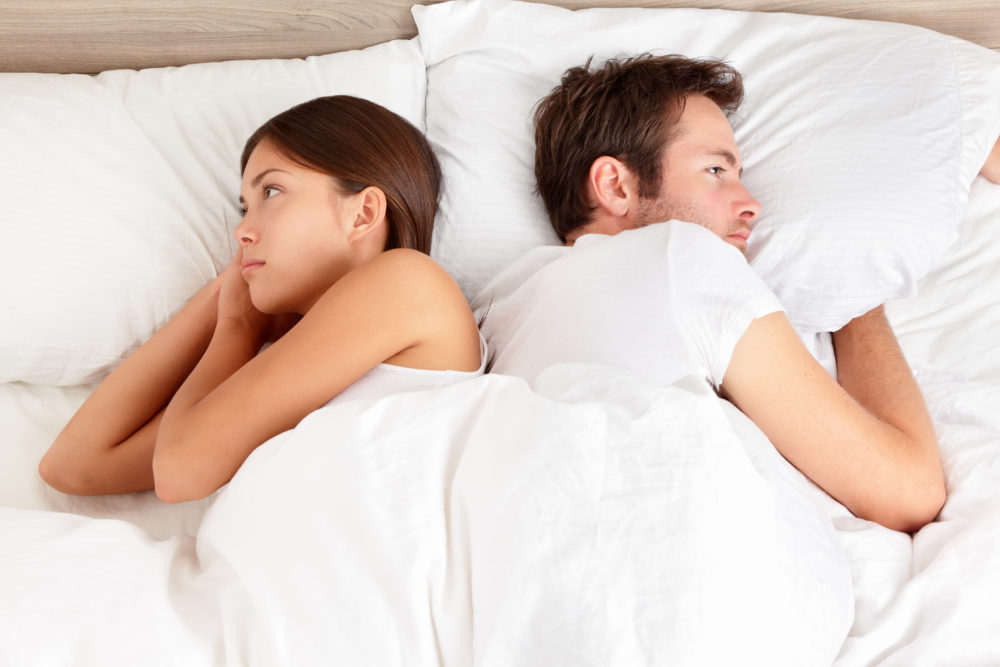 How do you prevent Emotional Neglect in your marriage? Fortunately, it's quite easy.
But unfortunately, it's also easy for Emotional Neglect to take over your marriage, leaving one or both partners feeling empty and alone. All it takes is for one or both of you to grow up with it in your family.
When Emotional Neglect happens in a marriage, it doesn't look the same as other relationship problems, like conflict or fighting. Instead, it's more likely to look like nothing.
Failing to notice when your partner is upset.
Failing to ask, "What's wrong?"
Refusing to answer when your partner asks, "What's wrong?"
Ignoring the problems between you in hopes they will go away on their own.
Avoiding conflict.
Keeping your festering anger to yourself.
Failing to notice or respond to your partner's emotional needs.
...more

Kathleen Notes: Often emotional neglect starts with the child in their family of origin. As people, we tend to "do" relationships as we experience and see them in childhood. Later this manifests itself in marriage.
---
Holding space for someone in emotional pain is a concept many people are not familiar with but have nonetheless felt it, on some level, at some point. Holding space, or creating a container, can be especially helpful when someone is in deep
grief
, struggling with unresolved
trauma
, or in the throes of
depression
. We've all had the opportunity to feel the clear and pure attention of
unconditional positive regard
or the emptiness of its absence in a time of profound need.
So, what does it mean to "hold space" for someone? If needed, how does a person actually do this? The answers to these questions are quite simple in theory but complex in practice.
At one time or another, someone in our lives will need a space held that is loving, nonjudgmental, and empathetic. When that time comes, the relationship you already have will provide a foundation for building this so-called "container" in which you hold space for the other person. If you accept the challenge, your desire to be of service to the other person will be the first building block for holding that sacred space.
...more

Kathleen Notes: Being with someone in their pain while giving unconditional support and regard....
---
My husband would agree that I am every bit an equal contributor to our family. Maybe I don't offer much in the way of finances, but there is more to running a household than providing money. In fact, the contribution of money is really not the most important thing when you factor in all the other things it takes to raise a family....
.....If we truly want equality, then we need to recognize the value in unpaid work and the important contributions of that unpaid work. I may not get paid to stay home with my kids, but in doing so I have contributed to our family as a whole, and my children will grow up knowing how important it is to look at contributions not in terms of how much money they make from it, but in how much it benefits their family and their community.
...more

Kathleen Notes: Respect...the hand that rocks the cradle rocks the world...
---
Emotions are tricky things. They come in a variety of sharpnesses and intensities, but there are no instructions on what to do with them or how to make sense of them. Emotions such as fear, anger, shame, or guilt can be like un-invited dinner guests that won't leave even after you started turning out the lights! Emotions such as love, joy, and peace can be like an unexpected bouquet of flowers, showing up on a day when you thought all was lost.

Emotions are messengers. They have something to say to our body, soul, and spirit about how we`re doing as a person. Before you can really hear the voice of the emotion and discern its message, it helps to understand the origin of the emotion.

...more

Kathleen Notes: I often use the analogy of a broken leg...what do you notice? Pain, swelling, bruising, etc. all tell the person that there is something going on that they should pay attention to. Emotions are like that.
---
Toddlers need order. They crave it. You might be ruining her brain with this mess.
You should get rid of more toys.
You should be telling her a story.
You should get the boys on a better schedule.
You should have made them clean up before bed.
You should have brushed her teeth, not let her do it on her own.
You should teach them better money sense.
You should make them write thank you notes more quickly.
You should eat dinner at the table every night.
You should.
You should.
You should.
...more

Kathleen Notes: Yeah....don`t be so focused on the "shoulds" that it makes you feel stuck.
---
When the bond between a child and biological mother is broken, some children try to protect their hearts from further trauma; they resolve to never have another mom. They still need a cook and chauffeur, but fear emotional intimacy. The thought of losing another mother is simply too much to bear. Thus Mom becomes the target of her child`s rejection because she`s the greatest emotional threat.
Countless adoptive parents experience this, yet there is hope!
...more

Kathleen Notes: A short but encouraging article. Adopted children (as well as those who have been in foster care) have endured many loses: family of origin, sometimes a home, a culture, friends, personal belongings, etc.
---
We all know the experience of vulnerability, even if we don't call it by that name. It's that feeling you get when you're about to tell someone "I love you," try out a new skill, or ask for forgiveness. When the risk of getting rejected, laughed at, or criticized is real.
In her research, University of Houston professor and author Brené Brown has explored some of the reasons why we shy away from vulnerability. While we often celebrate it as a strength in other people, she discovered, we tend to see it as a weakness in ourselves.
"We love seeing raw truth and openness in other people, but we are afraid to let them see it in us," she writes. "Vulnerability is courage in you and inadequacy in me."
...more

Kathleen Notes: To be vulnerable means being authentic. To be authentic means risking being rejected or criticized for who you really are. It`s also the only way to be fully present with who you are and the rest of your world. Scary stuff but sooo good!
---
For the realtor, the world revolves around Location Location Location. But psychologists, psychiatrists, and social scientists everywhere know that what really matters is validation.
And the absence of it....
.....Imagine this little child trying to understand himself, his world, and all the other people in it. Imagine that he doesn't feel he can ask questions when he needs help. No one notices his feelings or emotional needs. No one says, "Let me explain this to you." No one says, "Your feelings are normal." No one says, "I'm here for you," or "I see your emotions," either by words or actions.
This child is being sentenced to an entire life of seeking answers. An entire life of feeling like a non-person. An entire life of feeling less-than. An entire life of feeling angry or baffled or untethered, or all three.
An entire lifetime of feeling invalid.
...more

Kathleen Notes: Validation equals spoken attunement...I see, hear and understand you. And that makes all the difference....
---
You may have heard that children who receive rewards are likely to stop taking joy in a job well done, because the extrinsic reward overshadows the intrinsic reward of internal satisfaction and pride. So kids who are given money for good grades lose their curiosity and desire to learn, instead focusing on pursuing the monetary reward, even to the point of being more likely to cheat.
The important insight from the Praise research is that praise has similar potency as a reward, so verbal praise has similar effects to tangible rewards. For instance:
Children who are praised for reading conclude that reading isn`t inherently rewarding, so they become less likely to read independently.
Children who are praised for eating vegetables conclude that vegetables aren`t inherently delicious -- after all, you don`t praise them when they eat up their chocolate! The result is that they`re less likely to eat vegetables if no one is watching.
Children who are praised for sharing begin to share less when they think adults aren`t watching, because they have apparently learned from the praise that no one in their right mind would share out of the goodness of their heart.
Upsetting, right? Of course parents want to comment positively on reading, eating vegetables, sharing and other wholesome behavior!
...more

Kathleen Notes: For 30+ years we`ve been told about how important our child`s self-esteem is. Finally we are hearing about the importance of self-efficacy and the correlation between it and a healthy sense of self.
---
As a psychologist, I'm all too aware of the emerging and sobering body of psychological literature showing the serious and quantifiable emotional downsides to all this screen time, video gaming, Netflix-bingeing, and social media scrolling. When I read that higher levels of self-reported unhappiness and depressive symptoms are not merely correlated with more hours in front of the screen but are actually caused by more time in front of a screen it gives me pause......

......A
report
this year from the Pew Research Center found that a quarter (26%) of US adults are online 'almost constantly.' Interestingly, the number goes up when you look at what kind of device people are using. Among mobile phone users 89% go online daily and 31% go online almost constantly, compared to non-mobile users where 54% go online daily and just 5% say they go online almost constantly.
Clearly, our phones have ahold of us. So, what can we do to loosen their grip and create healthier mobile habits?
...more

Kathleen Notes: It`s OK to use technology, but not when technology uses us...
---
Each week I will collect and reflect on 5 to 10 relevant articles about important topics like parenting, marriage, relationships, and families. Within these topics I will address the challenges and joys, struggles and solutions from a Positive and Strengths-based approach. I am a strong believer in the power of relationships to grow, nurture and heal the human mind and spirit.
I hope you find one or two of these articles useful for your practice, classroom or household. My opinions are open to discussion and even disagreement, as they are intended to facilitate the sharing of multiple thoughts and ideas! This publication is offered by In the Moment Child and Family Therapy, LLC, a Ministry of Resurrection Lutheran Church (WELS) in Verona and Monroe, Wisconsin.
I would really enjoy hearing your feedback if you care to give it at Kathleen@inthemomenttherapy.com
...more
Sharing of this publication is encouraged so if you have a friend/relative/coworker who might enjoy it, feel free to forward them or encourage them to subscribe!
Start Week: 46 - Query String:SELECT * FROM inthemomentparent WHERE `issue` > 46 and volume = 6 OR `issue` > 90 ORDER BY sortorder