---
---
At the start of this school year, I saw a video of a music teacher expressing how she feels about distanced learning. Wanting to demonstrate through song, she began strumming a pleasant tune on her ukulele with a smile on her face …
Then, without warning, she unleashed an agonizing scream!
Can you relate to her 2020 school-year vibes?
Every year has its challenges, but this has been one of a kind. Are you and your kids feeling a bit tossed about by the challenges of the year and in need of an anchor?
What if you decided to anchor this school year in Scripture?....
.....Especially with so many kids "working from home" right now, what an opportunity you have to point them to God's Word! Each month you could focus on a different passage to dwell on and…
bring it up in your prayers.
text it to your older kids once a week.
challenge everyone to memorize it together.
find a podcast on the month's verse and listen while you're driving to the store together.
talk about it at the dinner table.
There are so many incredible passages you could pick, but here are a few verses and theme suggestions to pray and think on this school year:
...more

Kathleen Notes: This school year is so different and already filled with challenges. Scripture has so much wisdom to share and is a great source of peace and stability.
---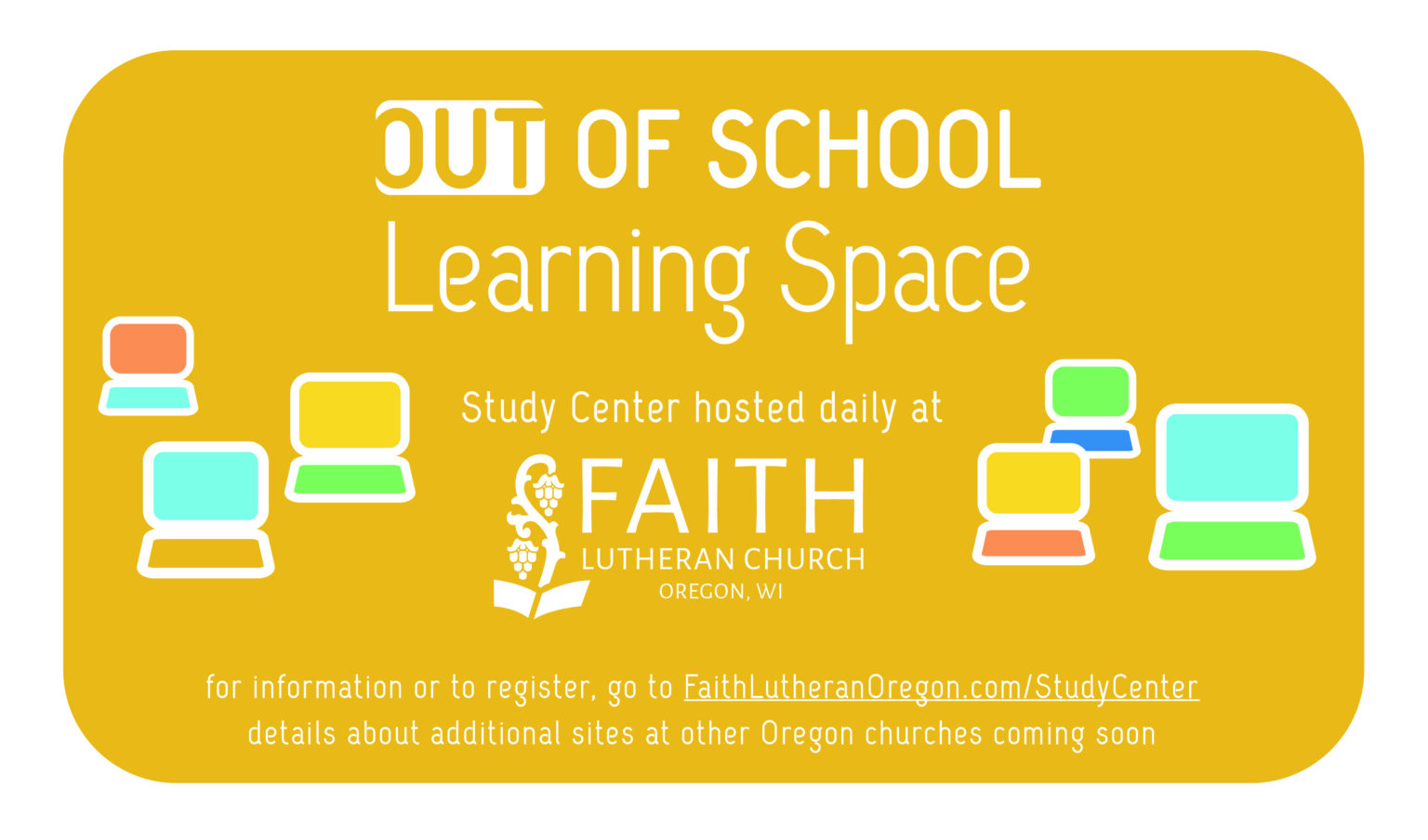 Out of School Learning Space. Faith Lutheran Church intends to open a very low-cost, supervised space for up to 15 children ages 8 and up to attend during the school day. Interested in registering a student?
...more

Kathleen Notes: A good resource for parents of children in the Oregon School District. Click on the link below for more info!
---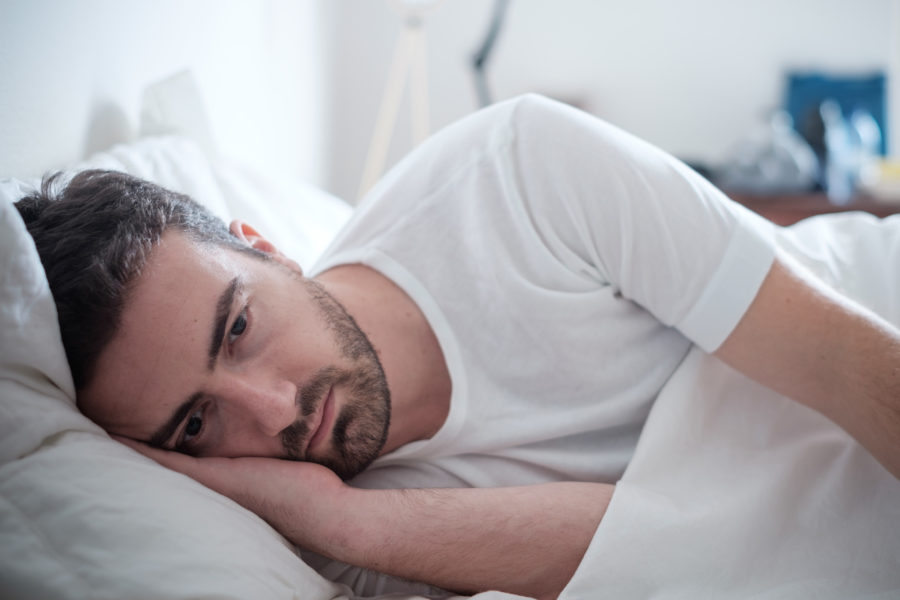 Why are Emotional Neglect and depression often experienced together?
Let's start with a brief refresher on Childhood Emotional Neglect (CEN), how it happens, and how it plays out through the neglected child's adult life.
Childhood Emotional Neglect happens when your parents fail to respond enough to your emotions as they raise you.
This usually unmemorable childhood experience is deceptively powerful. It gains its impact from the fact that it happens daily, subliminally, and under the radar. The child receives the message:
Your emotions are not important, not relevant, or not welcome here in your childhood home.
Children who receive this message often as their brains are developing naturally adapt to their situation. They automatically wall off their feelings so that they will not be a burden to their parents in their childhood home.
This naturally adaptive step is truly an amazing solution. But, sadly, it backfires in many ways as the child grows into adulthood. One of those ways is by making you more vulnerable to depression.
...more

Kathleen Notes: We don`t get to selectively suppress our emotions. When you don`t acknowledge "challenging" emotions you also push down the more "positive" ones.
---
There is no such thing as a brat, only a child who is hurting.
That doesn`t mean that you won`t at times get frustrated with your child, especially when they know the appropriate behavior but don`t do it. Even worse is provocative behavior, when the child deliberately acts badly -- what some parents call "bratty" behavior. So to be fair, most parents have at times found themselves wondering if maybe screaming or using force might help "teach" the child acceptable behavior.
But the deeper truth is that children want more than anything in the world to protect their relationship with us, as long as that doesn`t compromise their own integrity. So if your child is acting like a "brat," she`s either signaling that she needs a stronger connection with you, that she`s got some big feelings she needs your help with, or that she can`t meet your expectation without some tailored support. After all, support (along with modeling) is how we teach acceptable behavior -- because that is what helps children learn, and what motivates them to cooperate.
...more

Kathleen Notes:All behavior IS communication...what is the child who is acting out trying to say? BTW, that doesn`t mean you let the behavior go unchecked, but rather that you have an opportunity to teach and connect.
---
Daunted. Overwhelmed. Petrified. That's how many children feel when faced with the prospect of trying something new where there is so much room to fail.
Whether it's tasting a new food, diving into a pool or entering a classroom for the first time, they feel paralysed by the risk of not being the best.
And it's no wonder. As parents, educators and caregivers, many of us were brought up with the mindset that mistakes were something to be avoided, and creativity was an afterthought to perfectionism.
...more

Kathleen Notes: As a former preschool teacher I saw this problem many years ago already. The academic "work" of young children is to play and explore the world.
---
That is a simple and silly illustration, but God made us different to complement one another. Sometimes our differences annoy one another.
I believe that when God created us male and female, He made us different in more than just biological ways. I believe that different skills, abilities, and interests are hardwired into the souls of men and women. Not all differences between us are defined by gender, but there is enough evidence to support the legitimacy of certain gender distinctions.
I believe the following characteristics are true for most men, but maybe not all men. What this means is that there are some common ways men are broken or messed up or in need, and there are some common ways a wife can help her husband be what God wants him to be by understanding his flesh patterns.
...more

Kathleen Notes: Women often wonder about this stuff...
---
The day could be good or challenging. We could be in the middle of a fight or heading into a romantic evening. We might be struggling to speak to each other, or clinging to each other in the midst of a crushing life event like we've just experienced. Those are the times we need to put everyday words to our lofty vows.
Here are some ideas of what that might sound like.
"Whatever bad happens, I choose us."
I promise to be true to you: "I'm praying for you today."
In good times and in bad—I'm glad I married you." "Thank you for being good to me, even when I don't deserve it." "I'm sorry. Will you please forgive me?"
In sickness and in health—"I want you to eat healthy and exercise so you'll stay around a few more years." "Thank you for taking such good care of me when I was sick."
I will love and honor you—"I appreciate what you did today." "I really love you." "You're a good man." "I love the way you care for others."
All the days of my life—"I'm not going anywhere. You're stuck with me." "There's no one I'd rather grow old with."
...more

Kathleen Notes: During C19, we are seeing a 58% increase in divorce because "bad" things are happening. This article is inspiring in it`s commitment and power of a Christ-centered marriage.
---
Do you know that children have physical needs? OF COURSE, YOU DO! Virtually all parents, and all people, for that matter, understand that children must be fed, clothed, kept warm and sheltered, rested and exercised. Kids need to have all of these needs met in order to physically survive and thrive.
Most people also realize that children have emotional needs. Children need to be loved. But children's emotional needs actually go far beyond that.
You, when you were a child, needed much more than love from your parents. One of the things you needed the most is something most parents hardly think about if they think about it at all. It's emotional validation.
...more

Kathleen Notes: Validation is vitally important to a child as they build their sense of self. As an adult, you may need to learn how to give that to yourself.
---
At what point does a habit become an addiction? American adults touch their phones, on average, 2,500 times daily, spending 325 hours monthly on media consumption. For perspective, that's likely a whopping 67% of your waking hours. With your life's needs, from the weather to social connection, maybe you're thinking, I don't even know how I could break a technology addiction.
Or maybe you assume you fall on the spectrum of "normal." Is the time you spend on your phone really that damaging?
Fact: There is now an official "Internet Addiction Disorder." And one in eight Americans is said to "suffer from problematic internet use." It's been shown to inflict chemical changes on the brain similar to substance abuse—contributing to anxiety, depression, impulsiveness, materialism, social phobia, and sleep problems.
So … damaging? Quite possibly. And like any addiction, it's likely your spouse notices—and is affected—most.
...more

Kathleen Notes: The same part of the brain is activated in any addiction. Not you? Perhaps...read on...
---
The pandemic has stretched both people who already receive mental health care or treatment, as well as those who have never sought help for their mental health.
The Department of Health formed a behavioral health group at the outset of the pandemic to offer guidance and predictions on how the mental and behavioral effects of the pandemic will play out in Washington.
Thus far, its predictions are right on target, including a projected dip to the lowest points of what is called the "disillusionment phase" of the pandemic curve in October and November.
"That's when people are struggling the most with behavioral health symptoms, and they tend to be depression-oriented," Mauseth said.
People in the "disillusionment phase" struggle with what the new normal looks like, what will change and what will stay the same, which brings about a lot of grief and loss, she added.
"Unfortunately for Washington and the Northern states, it comes at the time of year where we lose daylight and the weather changes, and you have seasonal affective conditions," she said.
The Department of Health predicted adverse mental health impacts of the pandemic early on, but now that fall is here, those realities are setting in.
...more

Kathleen Notes: There is a cost/benefit analysis we need to start making in our response to C19. Addictions, domestic violence, suicide, depression and anxiety are all going up and we haven`t hit the worst of it yet. We can handle thins better and still protect the vulnerable.
---
In our last post, we answered one of the most common questions about Remote Learning: Why Your Child Gives You Such a Hard Time. Don`t miss the tips in that post on how to increase your child`s resilience and readiness to focus on learning, while you decrease any defiance and procrastination.
Today, let`s consider 6 Tips To Engage and Motivate Your Child in Remote Learning.

We have two priorities here:
Engage your child by giving them more control and autonomy, and helping them feel more related to the other students.
Motivate your child by setting up the environment and schedule to support your child in staying focused, so they begin to enjoy a sense of mastery and competence.
Here`s your guide.
...more

Kathleen Notes: Just in time!!! BTW, if your child is struggling (and taking you with them) please know that you are not alone and that many children are really struggling with virtual learning. Hang in there...
---
My wife and I will be forever grateful to a wonderful campus ministry at Western Washington University in Bellingham, Washington named Campus Christian Fellowship. Our campus pastor, Brady Bobbink, didn't let any student graduate without knowing 2 Timothy 2:2 by heart:
"And the things you have heard me say in the presence of many witnesses entrust to reliable people who will also be qualified to teach others."
We talked often about "2 Timothy 2:2ing" the world. Brady concentrated our ministry on evangelism and discipleship with an intentional focus of finding reliable people, qualified to teach others, in whom we could invest our lives....
.....We should be looking for people to invest in. If I'm already living a full schedule because there are reliable people and Kingdom minded work filling up my calendar, it is much easier to say "No" to someone who just wants to take up time and be noticed in a toxic sort of way. Of course, as God's followers we are always open, twenty-four hours a day, to divine appointments to love. The Good Samaritan didn't check whether the beaten-up traveler was reliable. We want to be generous to all, but focused on a few, as Jesus was. He healed and served and then often sent the recipients home as he focused on his reliable few.
...more

Kathleen Notes: Finding "your people" is a powerful thing. They are both source of comfort and resilience.
---
During my senior year of college, I received some devastating news that changed the course of my life. It felt like the world around me stopped. All I wanted to do was go home.
I called my dad and told him what happened. I could tell he hurt for me. He left work early to drive four hours to pick me up so we could process and grieve together.
When I called my dad, I didn't worry whether or not he would answer. Just like I trust that God is listening when I come to Him. My dad's love reminds me that family is the safest place to be when you're hurting. And it is always okay to come to your father (earthly or Heavenly).
Jesus reminds us He, too, will be there when we need Him: "Come to me, all who labor and are heavy laden, and I will give you rest. Take my yoke upon you, and learn from me, for I am gentle and lowly in heart, and you will find rest for your souls. For my yoke is easy, and my burden is light" (Matthew 11:28-30).
...more

Kathleen Notes: Fathers play such a vital role in the lives of children...
---
September 16 is National Stepfamily Day! Are you celebrating your family?
Maybe your children or stepchildren will be in their other home on this day. Consider a text or a phone call to tell them you're thinking of them and celebrating the opportunity you have to be in their lives. Take your wife to dinner. Talk about the positive ways your relationships as a stepfamily have grown and come together.
Men, you play an important role in the lives of your children and stepchildren. In our own family, my husband Randy has been a stepdad to my two daughters for 25 years and dad to his three children who have all entered their adult years now. His influence and presence have helped shape them into Christlike, caring adults who contribute in positive ways toward others and their communities.
Randy will be the first to tell you—he hasn't done everything right. He carries a few regrets of less-than-perfect parenting days. But that didn't stop him from asking for forgiveness when he failed, seeking the Lord for direction when he floundered, and continuing the hard road of parenting five kids the best he knew how.
...more

Kathleen Notes: Fathers and Step-fathers have such a vital and important job to do. Society often portrays fathers in ridiculous and demeaning ways, don`t you believe it!
---
"We could've aborted Davis a couple months ago, you know?"
The way my husband said it, so matter of factly, stung as I felt our growing, unborn baby lodge his elbow deeper into my left rib.
We could have. In many people's minds, we should have.
Especially those pesky doctors who, now for a second pregnancy with a second sick baby, advised, "You don't want to do this. Especially not again. You can easily abort the baby."
But six years ago, when a specialist suggested we terminate a baby growing wrongly in my womb, I, the protective mother, quickly sobbed, "No! I want to keep her." Of course, my husband wanted to keep her, too. He sat next to me as we watched her 20-week-old body kick happily on the ultrasound screen above.
It was just that on that day, I was able to say it first.
Two weeks later, when a pediatric cardiologist gave us our daughter's exact diagnosis, I again, found my voice the fastest to quip a confident "no" to the "option" she recommended.
...more

Kathleen Notes: Such an awful and desperate situation to be in. My heart goes out to anyone faced with such a difficult decision.
---
Spending more time with your kids might mean you`re so worn out that you`re all on screens more. But what if you could easily start more meaningful conversations? What if you could ask questions that helped you and your child to connect on a deeper level? What if you could engage your child with interesting topics that they enjoyed and even learned from, without any lecturing?
You can! You just need to remember three simple things.
Ask good questions.
Commit to listening and not lecturing.
Enjoy the discussion and stay curious!
Don't shy away from expressing your opinions; kids are often curious what parents think. Just be sure that you listen first, and that you listen more than you talk.
...more

Kathleen Notes: Ones of the best ways to increase your child`s coping and resiliency is found in their relationship with you!
---
Emptiness
Of all the different emotions that a person can have, Empty is one of the most uncomfortable. To feel Empty is to feel incomplete. It's a feeling of something absent or missing inside of you, of being different, set apart, alone, lacking, numb.
This is a feeling that can drive people to do a myriad of unhealthy things, like overeat, overdrink, over-shop, or even use drugs. This is a feeling which gradually, quietly erodes a person's joy, energy, and confidence. It flies under the radar and carries with it a tremendous power to degrade your quality of life.
Just as every feeling we have tells us something about ourselves, so also does empty. It tells us that we are missing something vital in ourselves. Something that is required for happiness and fulfillment. Is it something different for every person? I don't think so. What's missing is the same for all who feel empty. What's missing is:
Emotion
...more

Kathleen Notes: God created us as emotional beings, and that emotion is to help guide our logic. Without it, we only have a part of the answer.
---
Why do kids need routines?
Because routines give them a sense of security and help them develop self-discipline.
Humans are afraid of many things, but "the unknown" edges out everything except death and public speaking for most people.
Children's fear of the unknown includes everything from a suspicious new vegetable to a major change in their life. For better or worse, children are confronted with change daily, which is a growth opportunity, but also stressful.
The very definition of growing up is that their own bodies change on them constantly. Babies and toddlers give up pacifiers, bottles, breasts, cribs, their standing as the baby of the house. New teachers and classmates come and go every year. They tackle and learn new skills and information at an astonishing pace, from reading and crossing the street to soccer and riding a bike. Few children live in the same house during their entire childhood; most move several times, often to new cities and certainly to new neighborhoods and schools.
And few of these changes are within the child's control.
...more

Kathleen Notes: Especially now, routines help kids feel a sense that their world is in control.
---
In the United States, we often make a cultural presumption that teens and young adults who are close to their parents are less independent in their lives. That`s not true, says recent research. In fact, young adults who feel they can share honestly with their parents say they feel free to make independent decisions and don`t feel the need to rebel against their parents` expectations. (See research citation at end of article.)1
Our job as parents is to meet our kids` emotional needs at each stage of their development so they can advance to the demands of the next stage. In the teen years, everything we`ve done right and wrong comes into sharp focus. If we`ve accepted our child`s dependency needs AND affirmed her development into her own separate person, she`ll stay connected to us even as her focus shifts to peers, high school and the passions that make her soul sing.
It's appropriate for kids to become increasingly independent throughout their teen years. But it's critical, for most of those years, for parents to remain their teen's emotional and moral compass. Kids will begin to experiment with intimate relationships outside the family, but to do that successfully, they still rely on those intimate relationships at home remaining solid.
We need to invite our children to rely on us emotionally until they're emotionally ready to depend on themselves. Too often, in our culture, we let teenagers transfer their dependency outside the family, with disastrous results. Teens often give up a great deal of themselves in pursuit of the closeness they crave, only to crash against the hard reality that other teens aren't developmentally able to offer them what they need.
...more

Kathleen Notes: This is a difficult period for parents, hard to know where the healthy boundaries are.
---
The society-wide changes from COVID-19 expose virtually every family to child abuse risk factors such as social isolation and stress. Many parents are now struggling to balance work and educating their children, and may feel intense pressure to excel at each of these tasks. This parenting-related stress can erode coping mechanisms and decrease the quality and warmth of parent-child interactions. Moreover, because most parents can no longer rely on childcare or even get help from a relative, they are with their children for all or most of the day. This means no breaks for the parent, further intensifying their stress.
Children, too, are stressed. This can compound mental health and behavioral difficulties, cause regression, and lead children to act out. Parents may lose control when they don't know how to handle their children's behavior.
A 2019 study of the aftermath of Hurricane Harvey found that both intimate partner violence and child abuse increased. Many of the stressors that drove abuse following the storm are now affecting families across the globe.
Some other factors that may increase abuse during COVID-19 include:
Loss of control. Most researchers agree that child abuse is about regaining a sense of control. When people's lives are in a tailspin, they may lash out against their children.
Lack of access to social services. This may include shelters, family support programs, and mental health care.
Economic disenfranchisement, poverty, and job loss.
Privacy and secrecy. When children are in the house with abusive parents all day, every day, there is no third party who can witness signs of abuse. The child does not get a break and may not have access to responsible adults who can help them.
...more

Kathleen Notes: We need to get this figured out NOW.
---
If you live in a place where children are returning to classes live after the pandemic shutdown, your child may be both excited and nervous about going back to school. And you might have some of those same feelings, just as we parents often share our child`s first-day jitters when the school year begins. Here`s your game plan to settle those worries and help your child start school again with confidence. First.....
Calm Yourself.
If you`re worried about your child returning to school, your child will pick up on your anxiety. Fear is infectious. So start by noticing your own feelings about your child`s return to school.
...more

Kathleen Notes: The human brain interprets unknowns as threats to self. I believe that most of our society right now is in fight, flight or freeze.
---
It`s simple, but not easy. Unconditional love means there are no conditions to your love. Want to try it?
To start, commit to treating yourself and everyone around you with compassion. Every time you notice harshness creeping in, toward yourself, your child, or anyone else, stop and find something to appreciate about that person. No exceptions. If you could choose compassion in every interaction with everyone, including yourself, you`d be enlightened by the end of the month.
Sound good? Now let`s go for the gold. It`s easy to be loving when everything goes our way. What about when you`re stressed out, when your desires are thwarted or your needs aren`t met? When you`re in fight or flight and even the people you love look like the enemy? When life crashes into you and knocks you over? In other words, at least once a day when you live with children, and for some of us, many times a day?
Can you take a deep breath and ease from anger to compassion?
...more

Kathleen Notes: "Love is not a feeling, love is an action...Love is as love does." -- M. Scott Peck
---
Artificial intimacy begins with the onset of infatuation, a "grab your brains with a vengeance" neurochemical reaction that makes us virtually blind to our partner's faults but is notoriously short lived, with a shelf life of about 12 to 18 months....
....As life moves on, just when things could get boring again, the couple is likely to start raising kids. That's a big thing to have in common and requires a lot of communication. You go to childbirth classes, you build a nursery, you raise the kids, and then you have to communicate to get the kids to the right places. You share your kids' failures and successes. Eventually those kids repay you for your faithful service by growing up and leaving the two of you alone together.
That's when you find out how much intimacy you really have.
...more

Kathleen Notes: The real thing is so much better....
---
How do children learn social and emotional intelligence skills?
Practice, practice, practice. Parents have to explain, model, and repeat themselves, over and over. It can seem endless. But there are ways to help children learn faster, by taking advantage of the problems that come up in every family on a daily basis. Next time there`s a problem between your children, remind yourself that you don`t need to sigh and wish it wasn`t happening. You can welcome it as a teachable moment!
...more

Kathleen Notes: This is something parents often ask about, especially if their kids tend to bicker or argue a lot.
---
Each week I will collect and reflect on 5 to 10 relevant articles about important topics like parenting, marriage, relationships, and families. Within these topics I will address the challenges and joys, struggles and solutions from a Positive and Strengths-based approach. I am a strong believer in the power of relationships to grow, nurture and heal the human mind and spirit.
I hope you find one or two of these articles useful for your practice, classroom or household. My opinions are open to discussion and even disagreement, as they are intended to facilitate the sharing of multiple thoughts and ideas! This publication is offered by In the Moment Child and Family Therapy, LLC, a Ministry of Resurrection Lutheran Church (WELS) in Verona and Monroe, Wisconsin.
I would really enjoy hearing your feedback if you care to give it at Kathleen@inthemomenttherapy.com
...more
Sharing of this publication is encouraged so if you have a friend/relative/coworker who might enjoy it, feel free to forward them or encourage them to subscribe!
Start Week: 36 - Query String:SELECT * FROM inthemomentparent WHERE `issue` > 36 and volume = 8 OR `issue` > 90 ORDER BY sortorder