---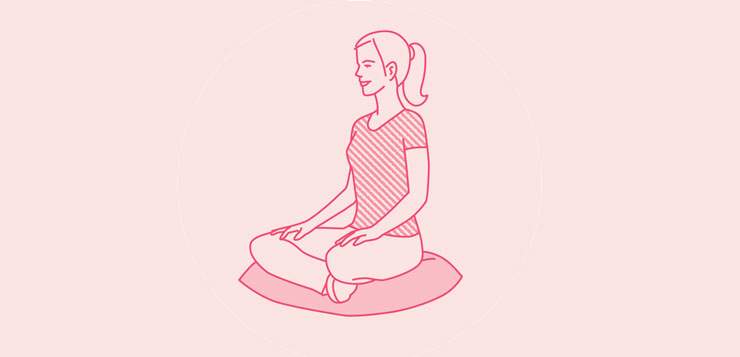 Becoming more aware of where you are and what you're doing, without becoming overly reactive or overwhelmed by what's going on around you.
Mindfulness is a natural quality that we all have. It's available to us in every moment if we take the time to appreciate it. When we practice mindfulness we're practicing the art of creating space for ourselves—space to think, space to breathe, space between ourselves and our reactions.
...more

Kathleen Notes: This article provides a great overview of what mindfulness is, how to practice it and why.
---
As one social psychologist explained to The New York Times earlier this year, "Cognitive dissonance is what we feel when the self-concept — I'm smart, I'm kind, I'm convinced this belief is true — is threatened by evidence that we did something that wasn't smart, that we did something that hurt another person, that the belief isn't true." In other words, it's easier to come up with a reason why you were right to answer the phone than it is to reconsider whether you're a good or fair person at heart.
...more

Kathleen Notes: "An apology is a good way to have the last word." —Rainbow Rowell
---
In our changing world, teaching children civility is more important than ever. Civility goes beyond being polite and courteous; it involves listening to others with an open mind, disagreeing respectfully, and seeking common ground to start a conversation about differences. By teaching skills like
empathy
,
problem-solving,
and
perspective taking
, we can help nurture civility in our children.
...more

Kathleen Notes: This is about more than just good manners. When children learn how to effectively regulate their own emotions, their best can come out!
---
Jenny was running late on her way home from work–construction on the freeway had slowed traffic to a crawl. The moment she walked in the door, her husband Thad snapped at her: "Late again! You just can't seem to manage your time!"
Daryl was never a morning person–his wife Keisha's pleasant "good morning!" was met with Daryl's grunt, as he ground their morning coffee. "Oh, sure! Just ignore me! You care more about making your coffee than you do about me!" Keisha shouted, slamming down the newspaper.
Do scenarios like these ever play out in your marriage? If so, you are all too aware how quickly a (relatively) minor event can spiral into an all-out brawl that takes the rest of the day (or longer!) to untangle. How can you prevent these minor issues from turning into major problems?
...more

Kathleen Notes: Our spouse often gets our worst instead of our best while strangers get to see our "polite" selves. Appreciating your spouse as a gift from God can help to turn that around.
---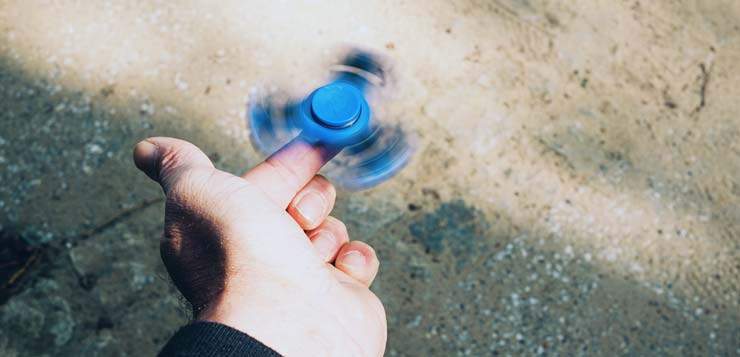 Our brains are all wired to work differently. Some of us need the stony silence of a library to get our work done, others need the hum of a coffee shop to stay productive. Some of us need to settle into the comfy couch, others need a straight backed chair. We all have a friend who takes a break every fifteen minutes, and that one we envy who can sit still for hours on end getting work done.
What the Research Says About Why We Fidget
Some research suggests kids with ADHD focus better when they're allowed to move, but this was larger movements like bouncing on an exercise ball, and not so many studies have looked at fine motor movement like holding a fidget toy in one hand while working. Still, others found that the more movement, the better focus on certain tasks for kids with ADHD. One preliminary study looked at stress balls, but a lot of the evidence came from the kids themselves reporting they could focus better, and didn't look at kids with learning or mental health issues more specifically. Another study found some anxiety relief by squeezing stress balls while getting minor surgery. Clearly more research needs to be done.
...more

Kathleen Notes: I`m not excited about this newest fad,only because it makes it hard for kids who actually need them to focus.
---
As anyone with a Twitter handle or eBay bookmark can attest, we live in a golden age of procrastination. Technology gives us unfettered access to information and communication, which in turn makes the siren song of putting things off only more impossible to drown out.
Now, researchers suggest that wasting a little bit of time here and there can actually be good. When employed correctly, procrastination helps us think creatively and make informed decisions.
And hey, it worked for ancient Romans and Greeks. Back then, power players who did nothing but think all day were revered for their wisdom, according to Frank Portnoy, author of the book Wait: The Art and Science of Delay. It wasn't until the Puritans came along, hatching such catchy ditties as "a stitch in time saves nine," that procrastination was vilified.
...more

Kathleen Notes: Darn Puritans....
---
As you probably remember from when you first heard
should
as a kid, that little word packs a hefty wallop. You should brush your teeth. You should go to bed at 10pm. You should finish all your homework and your broccoli.
We use it on ourselves and others, because it works. There is a guilt attached to it. Whatever you should do usually is good for you. As if someone knows better, as if you wouldn't make a good decision on your own behalf without the insidious coaxing.
It's so pervasive, you might not realize it's the reason you might feel stuck.
...more

Kathleen Notes: Feel tangled up? Listen to your self talk for a day. How many shoulds and musts do you hear? Now ask yourself...why?
---
According to
Genesis 2:24
, the bond between husband and wife is to be stronger than the bond between parent and child: "Therefore a man shall leave his father and his mother and hold fast to his wife, and they shall become one flesh." It doesn`t say a "child" or an "adolescent" leaves Mom and Dad. It implies an "adult." It is the parents` job to make sure their child leaves home as an adult, not still journeying to become one. Amy and I want our children to leave our home prepared for the responsibility of work, marriage and family.
...more

Kathleen Notes: God first, then your spouse and the best anyone else can have is 3rd place.
---
Proverbs 13:10 says,"Where there is strife, there is pride. But wisdom is found in those who take advice."
When my children were born, I wanted to do it right. I wanted to work hard and be a good momma and love them fiercely and raise them to become the adults they were meant to be. I read books, thought things through, and sought to do it all well.
Life is Messy
And yet, I had a child who would not sleep, a child who would not eat, a child with sensory processing issues, and a child who lied. A lot. So, I read more, prayed more, and did not discuss these struggles with friends. A part of me was embarrassed. But, if I am totally honest, behind that embarrassment lay a bigger issue. Pride. I wanted my life to look more put together. Struggles made me feel like a failure as a mom. When they did well in spelling, were complimented on their table manners, or responded lovingly to others, I felt proud and would openly share, but no one wants to share the difficult stuff.
...more

Kathleen Notes: A relaxed yet firm and loving parent serves children well. It`s important to do the best job you can, seek wisdom and patience from God and help from caring friends and family. What other people think about the situation doesn`t matter....at all.
---
Somatic psychotherapy—also called body psychotherapy—focuses on the complex and profoundly powerful connections between body and mind and how those connections affect how we process and recover from trauma and other emotional distress. Somatic psychotherapy arises from the premise that, along with thinking about the world and how to respond to it, humans engage with others and the world through sensations, movement, and expression.
In response to situations and stimuli of all kinds, the body's core response network, or CRN, is activated. This network, which is made up of the autonomic nervous system, the limbic system, and other regulatory functions, is responsible for organizing and generating an immediate response to challenges presented by a person's environment, such as the well-known "fight, flight, or freeze" response to stressors and perceived dangers.
...more

Kathleen Notes: A topic that I have been looking into lately. How the mind/body connection can be used to process trauma and other challenges as well. We are fearfully and wonderfully made!!
---
"Our brains are constantly being shaped wittingly or unwittingly—most of the time our brains are being shaped unwittingly," says Davidson at the conclusion of his talk. "And we have an opportunity to take more responsibility for the intentional shaping of our own minds and through that, we can shape our brains in ways that would enable these four fundamental constituents of well-being to be strengthened."
...more

Kathleen Notes: Not easy but definitely do-able!
---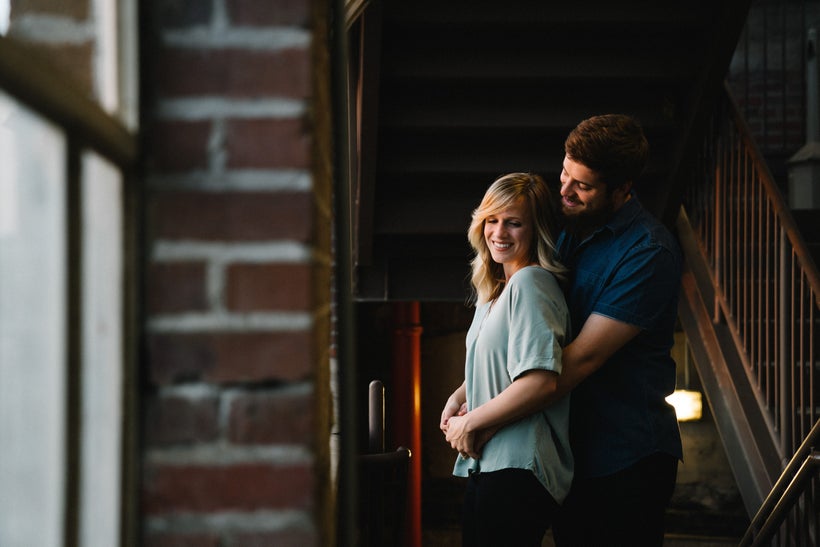 Ben and Alicia are both waiting for the other person to change. I see it all the time in my private practice.
"I've been miserable for years," complains Ben. "I've asked Alicia to give me space, but things don't appear to be changing. It feels like I can't breathe."
"Ben has his friends over every weekend," Alicia reflects. "He doesn't consider my needs and I feel so alone."
If you want your partner to change, start by accepting them for who they are. In The Seven Principles for Making Marriage Work, Dr. John Gottman says, "People can change only if they feel that they are basically liked and accepted the way they are. When people feel criticized, disliked, and unappreciated they are unable to change. Instead, they feel under siege and dig in to protect themselves."
...more

Kathleen Notes: No one is ever motivated to change through criticism.
---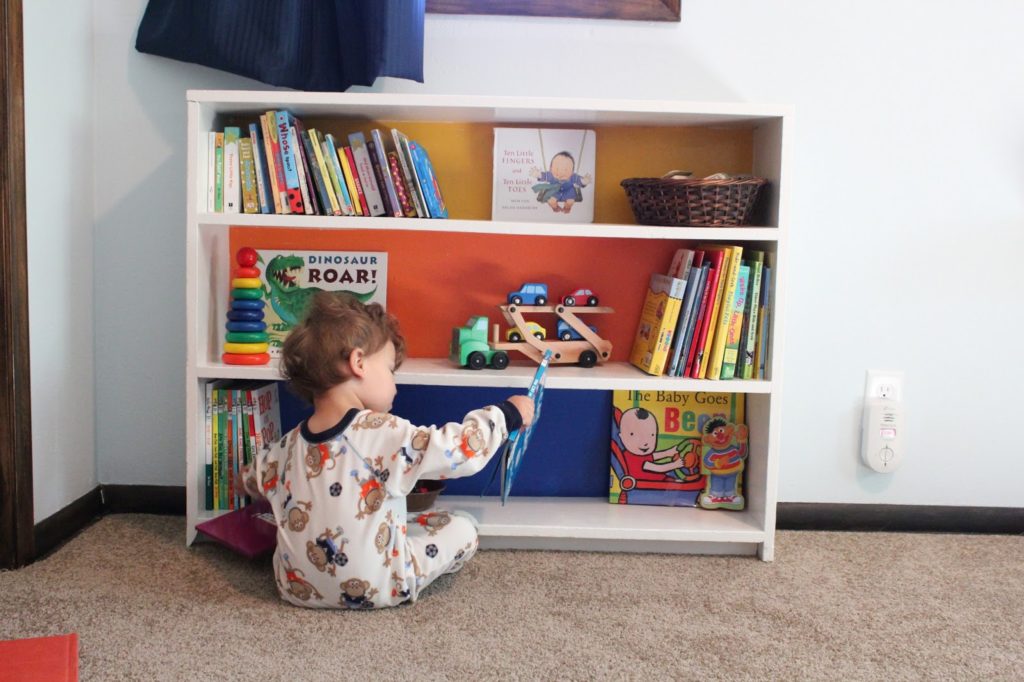 The renowned child educator, Maria Montessori, said "Play is the child's work." She meant that
children are working
when they play. Play is an important part of child development, and the types of toys that a child interacts with shapes their understanding of the world around them. Toys are the tools children use to accomplish their work, but it is best to limit the number of toys.....
......Toys help children play, self-entertain and become independent. It may seem that more toys provide more entertainment and help the child work, but that is not the case.
...more

Kathleen Notes: I`ve always been a fan of creating experiences vs. lots of stuff. Toys can and should be used to help set up those experiences.
---
Today I'm talking about the skill I believe to be the (Dare I say it?) MOST important skill to teach children. To call it one skill, however, is a little misleading. It's really a set of skills– a whole host of skills. At the center of those skills is the ability to control something– a behavior, a thought, movement, or a feeling.
Generally, this is called self-regulation. But I am also talking about executive function (control in the brain), emotion-regulation (control of feelings) as well as behavioral regulation (control of actions & movement).
...more

Kathleen Notes: WHHAAATTTT?! Many adults could use this skill as well. Learn it to teach it!
---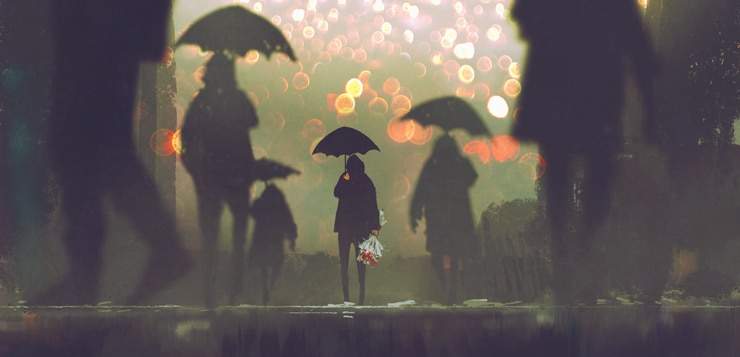 Feelings of being separate, disconnected, or, worse, unsupported, can all too easily snowball into anxiety, complete with all of the unpleasant symptoms anxiety can bring. A participant in a
Mindfulness-Based Stress Reduction
(MBSR) class once described this as feeling like she was in a bubble while the rest of the world was connected. She said she felt invisible, removed, and alone, and that it was gradually deepening her despair and a sense that she was different from everyone else and could never fit in. Perhaps you also have experienced this. The truth is, we all have moments when we feel isolated and painfully separate and long to experience our integral unity with life.
...more

Kathleen Notes: By better connecting and acceptance of yourself, you can connect with other people better. I like to use some of my favorite Scripture while being mindful, it brings me closer to my Savior as well.
---
Scriptures indicate two parallel guidelines for relating to parents after you are married. First, we are to separate from our parents. "Therefore a man shall leave his father and his mother and hold fast to his wife, and they shall become one flesh" (Genesis 2:24). God's pattern for marriage involves "leaving" parents and "holding fast" to a husband or wife. Thus, marriage brings a change of allegiance. Before marriage, one's allegiance is to parents; after marriage, allegiance shifts to one's mate.
For example, if there is a conflict of interest between a man's wife and his mother, the husband is to stand with his wife. This does not mean that the mother is to be treated unkindly. It means that she is no longer the dominant female in his life. No couple will reach their full potential in marriage without this psychological break from parents.
...more

Kathleen Notes: Super important!! Your spouse comes first after God and before everyone else. Those of us that are the in-laws need to respect and encourage that.
---
When my husband and I started fighting after we became parents, two deceptively simple pieces of advice from couples' therapists, John and Julie Gottman, helped put us back on track.
The first is this: during the ordinary moments of life, they found, couples should have a 20 to one ratio of positive to negative interactions. Positive interactions can be the tiniest of gestures: a smile, making eye contact, nodding to show you're listening, or a quick joke.
...more

Kathleen Notes: It comes down to attunement, to being curious and continuing to learn about your ever-changing and growing spouse.
---
Obtaining a good night's sleep is important for our mood, concentration and psychological well-being. The use of technology at night-time can interfere with both the amount that we sleep and the quality of our sleep. Sleep as you may know, is critical for our mental health.
Viewing bright screens (as in from a phone, computer or tablet) at night can significantly impact the time we start to feel sleepy and eventually fall asleep. This is because viewing screens increases alertness and inhibits the secretion of melatonin. Research tells us that viewing screens at night effects sleep, circadian patterns (sleep/wake cycle) and unsurprisingly, next morning alertness.
Screens have a particular type of light that makes them bright and this light mimics the effects of sunlight on the brain. In other words, when we view a bright screen our brain thinks it's the morning sun and wakes itself up by inhibiting melatonin. Some studies have found that viewing screens up to 5 hours before bed can impact our sleep quality where screens are viewed for 1.5 hours or more.
...more

Kathleen Notes: Not the first article that I`ve posted on this subject, and there is more evidence mounting. Try doing something calm and relaxing before bed, like journaling or reading.
---
"If anyone comes to me and does not hate father and mother, wife and children, brothers and sisters—yes, even their own life—such a person cannot be my disciple." Luke 14:26
What does it mean to "hate" someone we are elsewhere called to sacrificially love? We are told to love even our enemies, yet Jesus here tells us to hate some of our closest family members. What could that mean?...
.....The danger of what I'm saying is clear and even a little scary to me, because no marriage is easy. Every marriage must overcome hurt, pain and sin. No husband is a saint, in the sense that every husband will need to be forgiven and will be troublesome and even hurtful at times to live with. I'm not talking about the common struggles of living with a common sinner, or every man and woman could pursue divorce. (There are many men who live with abuse and could "biblically" pursue a divorce as well.) Charging someone with "abuse" when it doesn't truly apply is almost as evil as committing abuse, so we need to be careful we don't bear "false witness" against a spouse to convince ourselves and others that we can legitimately pursue divorce to get out of a difficult marriage.
...more

Kathleen Notes: Abuse of any kind cannot be tolerated. The church is called to protect the abused, intervene to encourage the abuser to repent and get help to change their behaviors.
---
Along the way to being the best grown up version of themselves they can be, all kids will make plenty of mistakes. It we adults are healthy and flourishing, we'll make plenty too. It's how we learn and grow. Mistakes just set us all up for the wisdom, insight and strength that it takes to lead a beautiful, full life, free from regret and stagnation.
Finding out that your child is a bully can trigger all sorts of feelings – shame, self-doubt, confusion, fear. The temptation can be to hurl your parenting badge into the fire – 'It's not them, it's me. I'm a crap parent and where did I go wrong and why is this happening and what did I miss?'
...more

Kathleen Notes: Kindness is a skill that CAN be taught, even to older kids and adults. Try to model kindness and make it important in your family.
---
If your marriage is anything like ours, you know how the rest of the conversation went. Defensiveness and accusatory comments, and ultimately a total disconnect. The bottom line: Communication is hard.
I`ve sat with many women who were feeling alone and disconnected from their husband because they couldn`t seem to get him to talk — especially about his feelings. They were tired of hearing him respond with the basic "-ad" emotions — glad, sad, mad — or listening to him reply to "How was your day?" with a meaningless "Fine."
...more

Kathleen Notes: I like this idea, yet many men don`t feel comfortable sharing their emotions. Plan to be patient.... This article gives a few good ideas on how.
---
In the name of our children's safety and self-esteem, we've hovered over them, desiring to prevent any negative experience that might damage their esteem or hinder their safety. Now that my own kids are grown adults, I can see how, at times, my wife and I did a better job
protecting
our kids from the world than
preparing
them to live in it. After all, these are our children, we reason with faulty logic, instead of learning to trust God for our children's growth so they, too, may one day learn to lean on Him......
......
What we fail to see is that when we remove struggles from our children's lives, we begin to render them helpless. They lose the opportunity to develop resilience, creativity and problem-solving skills — important strengths they'll need later on.
Scripture reminds us to count it joy when we fall into trials, for this kind of testing produces endurance. We're then encouraged to allow endurance to have its full effect (James 1:2-4). When we continually step in to control our kids' levels of risk, they don't learn how to be in control or under control. In fact, all they learn is how to be controlled or how to seek help every step of the way.
...more

Kathleen Notes: My mother had a wise saying..." We teach our children how to walk, then we teach them how to walk away"
---
Our experience of this life is a bodily one. From our perceptions to our moods, the sensory data flowing within our body influences, moment to moment, our experience of self, other, and world.
Personal narrative emerges from sensation.
And sensation follows personal narrative.
From this perspective, as biological responders, our bodies are capable of moving us between two radically different realities. We might conceptualize it as the same story told by two different writers. In one story, we feel internally anxious, the world around us foreboding and relentlessly demanding. In the other story, we notice a calm, connected contentment. We feel OK.
Which book will we read? And do we really have a choice?
...more

Kathleen Notes: A great explanation of how the autonomic nervous system is involved in how we respond to events in our lives. With some attention, a person can learn how to better handle how they react. More to come...
---

Wherever attention goes the rest of the brain follows—in some sense, attention is your brain's boss. But is it a good boss and can we train it?
Consider the following statement: Human beings only use 10 percent of their brain capacity. Well, as a neuroscientist I can tell you that, while Morgan Freeman delivered this line with the gravitas that makes him a great actor, this statement is entirely false. The truth is human beings use 100% of their brain capacity.
The brain is a highly efficient energy demanding organ that gets fully utilized and, even though it is at full capacity being used, it suffers from a problem of information overload. There's far too much in the environment than it can fully process. So to solve this problem of overload evolution devised a solution, which is the brain's attention system.
...more

Kathleen Notes: I never could really believe that 10% thing...
---
People enter
psychotherapy
with the desire to feel better, but they are often unsure how therapy will help them accomplish this goal. A common refrain from people hesitant to enter therapy is, "How is
talking
going to help?" People are used to talking to other people to get practical solutions to problems, and while problem-solving does have a place in therapy, change also occurs on a much deeper and unconscious level. This process has to do with the way the human
brain
is programmed and cannot easily be mimicked outside of a relationship with a psychotherapist.
Our brains are always evolving unconsciously through our relationships. People who experienced painful relationships growing up have been trained to expect hurtful experiences with others. It takes a new type of relationship—in particular, a therapeutic relationship—to retrain the brain to expect more positive experiences, which is a big part of ultimately feeling better.
...more

Kathleen Notes: Counseling can help your brain to get out of a repetitive "rut" and experience new (and healthier!) paths.
---
lthough trauma-informed therapy is gaining in popularity, one crucial component is often missing from the conversation—the importance of healing from a perceived lack of relational safety that often accompanies
posttraumatic stress (PTSD)
....
.....While post-trauma survival instincts may cause you to feel most comfortable trusting only yourself, to isolate from others, or to turn to coping behaviors such as drinking or working long hours, these behaviors may prevent you from reestablishing connection and trust in the world and yourself—vital for healing from the effects of trauma and living a satisfying life. The effects of
isolation
can be even greater if you are living with the symptoms of PTSD caused by traumatic occurrences in childhood, in which case you may never have had the chance to build or experience deep, loving relationships or trust in the world around you.
...more

Kathleen Notes: I believe that trauma is healed within the context of healthy relationships. That is one reason why the therapeutic relationship works so well. If you or someone you know is healing from trauma, seek out and use the healthy relationships available to you.
---
In this era of technology, we find that raising children is a bit different from those times before the iPOD, iPHONE, computers, Internet, and all the other amazing gadgets that consume us. Children played outside. They kicked a ball across a field. They played with cards rather than chasing Pokemon on a screen. Children played outside until the street lights came on and they knew they had to go indoors. We are raising children very differently now than we did twenty or thirty years ago. But, perhaps it's time to return to basics.
This is a new world. Children born in this time automatically are given gadgets to entertain them. But, what are we missing? Psychologists at Harvard University have been studying what makes a well-adjusted child in these changing times. They have concluded that there are several elements that are still very basic.
...more

Kathleen Notes: It`s always been about being involved!!
---
Halpern and others have cataloged plenty of human behavioral differences. "These findings have all been replicated," she says. Women excel in several measures of verbal ability — pretty much all of them, except for verbal analogies. Women's reading comprehension and writing ability consistently exceed that of men, on average. They out­perform men in tests of fine-motor coordination and perceptual speed. They're more adept at retrieving information from long-term memory.
Men, on average, can more easily juggle items in working memory. They have superior visuospatial skills: They're better at visualizing what happens when a complicated two- or three-dimensional shape is rotated in space, at correctly determining angles from the horizontal, at tracking moving objects and at aiming projectiles.
...more

Kathleen Notes: It`s amazing to me that we ever thought that our brains are the same! God made men and women to fill different roles...NOT better or worse, just with different skills in order to compliment each other.
---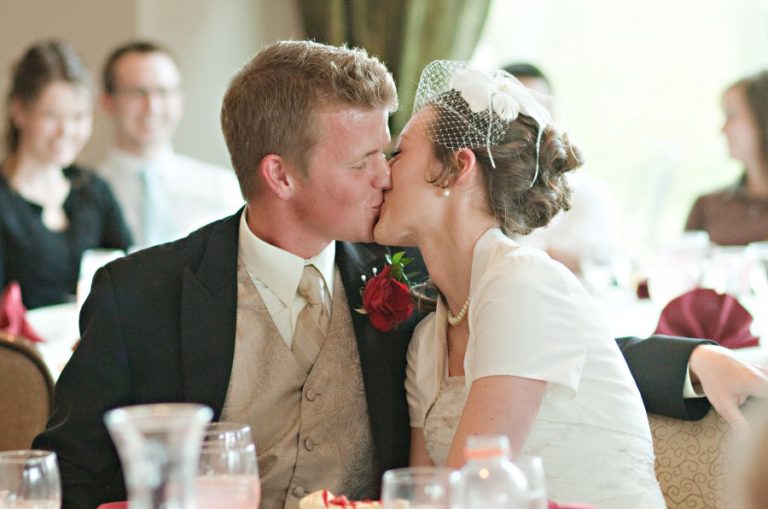 I've heard it said that real love is an unconditional commitment to an imperfect person.
It's true.
When all the butterflies have fluttered away and your wedding day becomes a distant memory, you will discover that you've married someone who is just as imperfect as you. And they, in turn, will come to learn that you have problems, insecurities, struggles, quirks—and body odor—just as real as theirs!
Then you will realize that real love isn't just a euphoric, spontaneous feeling—it's a deliberate choice—a plan to love each other for better and worse, for richer and poorer, in sickness and in health. Of course, you don't choose who you're attracted to, but you definitely choose who you fall in love with and (more importantly) who you stay in love with.
...more

Kathleen Notes: Yes...I like to tell my clients that Mr. Harwood didn`t marry the perfect woman either..yet he sticks around. Thanks honey!
---
Each week I will collect and reflect on 5 to 10 relevant articles about important topics like parenting, marriage, relationships, and families. Within these topics I will address the challenges and joys, struggles and solutions from a Positive and Strengths-based approach. I am a strong believer in the power of relationships to grow, nurture and heal the human mind and spirit. I hope you find one or two of these articles useful for your practice, classroom or household. My opinions are open to discussion and even disagreement, as they are intended to facilitate the sharing of multiple thoughts and ideas! This publication is offered by In the Moment Child and Family Therapy, LLC, a Ministry of Resurrection Lutheran Church (WELS) in Verona, Wisconsin.
I would really enjoy hearing your feedback if you care to give it at Kathleen@inthemomenttherapy.com
...more
Sharing of this publication is encouraged so if you have a friend/relative/coworker who might enjoy it, feel free to forward them or encourage them to subscribe!
Start Week: 22 - Query String:SELECT * FROM inthemomentparent WHERE `issue` > 22 and volume = 5 OR `issue` > 90 ORDER BY sortorder