---
---
If your
relationship with your significant other
is suffering right now, you're not alone. Relationships go through ups and downs in the best of circumstances, but the arrival of COVID-19 has put many relationships under unprecedented strain.
Where the spheres of life were once clearly demarcated by the distinct rhythms of the workday, home life, and weekend activities, now many couples find themselves interacting 24/7, often in cramped quarters, with little opportunity for escape. Everywhere is work (or the despair of unemployment), parenting, cleaning, and cooking. New responsibilities have emerged as parents are forced to take on the emotional, instructional, and technological charge of online schooling. Internally, uncertainty about the future, and the fear of sickness or loss from infection, can create a constant buzz of anxiety with periodic outbursts of sadness.
Typical coping strategies fray in this environment, whether a relationship was strong or in need of shoring up before the pandemic started. Couples are finding it much harder, if not impossible, to regulate their emotions.
When distressed, one or both members move to a fight or withdrawal response much more quickly. This, in turn, leads to more arguing, and both people feeling alone, misunderstood, and hopeless. Rather than finding your partner a source of solace and support, which would decrease stress, your partner becomes another burden or stressor to contend with.
...more

Kathleen Notes: Most of us are either in a state of grief or in the midst of what looks and feels like a trauma response. If you can understand that in both yourself and your spouse, it can really help.
---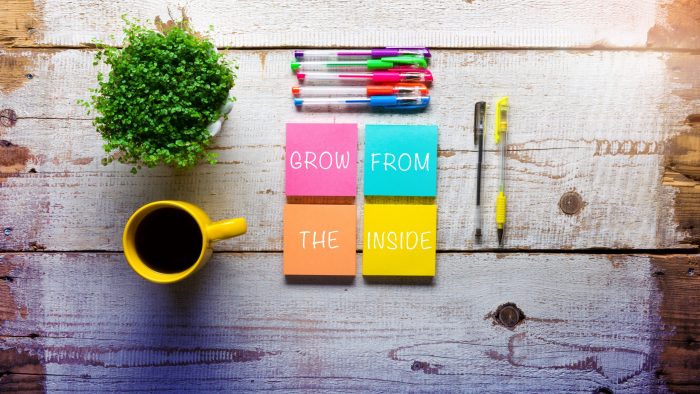 Common Examples of Self-Neglect
Not pursuing an activity that you know you would enjoy

Settling for a job that's under-challenging or isn't stimulating

Unhealthy eating

Not getting enough sleep or rest

Not developing a talent that you know you have

Engaging excessively in an activity that harms your body and detracts from your emotional health, like pot-smoking or using other drugs (For example, Silas's drinking)

Generally over-focusing on other people's needs while leaving your own unmet

Not exercising enough

Not speaking up for your opinions

Over-scheduling yourself so that you don't have enough free time

Settling for too little joy or fun in your life

Neglecting to address sources of unhappiness (Examples Casey, Beth, and James)

Spending too little time, effort or money on your appearance, a potential source of self-esteem

Depriving yourself of the freedom and pleasure brought by spending time in nature
Have you been neglecting yourself in these, or other ways? If so, rest assured that you are in good company, along with much of the human race.
...more

Kathleen Notes: Putting the needs of others first is often a hallmark of CEN. These are people who need to gain awareness and acceptance of their needs instead of feeling selfish.
---
While emotionally abusing a child is like emotionally punching him, Emotional Neglect is more akin to failing to water a plant. While the emotionally abused child learns how to brace for a punch, the emotionally neglected child learns how to survive without water.
It has never stopped amazing me how often the terms emotional abuse and emotional neglect are misused. In articles, in books, and even in the professional literature and scientific studies, they're incorrectly interchanged quite frequently. Typically emotional neglect is called emotional abuse, and far too often emotional abuse is referred to as emotional neglect.
But the reality is that they could hardly be more different. They happen differently, they feel different to the child, and they leave different imprints on the child once he or she grows up.
Emotional abuse is an act. When your parent calls you a name, insults or derides, over-controls, or places unreasonable limits on you, she is emotionally abusing you.
Emotional Neglect, on the other hand, is the opposite. It's not an act, but a failure to act. When your parent fails to notice your struggles, issues, or pain; fails to ask or be interested; fails to provide comfort, care, or solace; fails to see who you really are; These are examples of pure Emotional Neglect.
...more

Kathleen Notes: So different and both so damaging. If this is you, please know that healing is possible with help from a CEN trained counselor.
---
Nightmares. Tantrums. Regressions. Grief. Violent outbursts. Exaggerated fear of strangers. Even suicidal thoughts. In response to a call on social media, parents across the country shared with NPR that the mental health of their young children appears to be suffering as the weeks of lockdown drag on.
Most U.S. states have canceled in-person classes for the rest of the academic year. This week in Senate testimony, Dr. Anthony Fauci, the director of the National Institute of Allergy and Infectious Diseases, sounded a cautionary note on the prospect of reopening school buildings nationwide, even in the fall....
....Mental health and social-emotional development, Christakis argues, have been less discussed: "The social-emotional needs of children to connect with other children in real time and space, whether it`s for physical activity, unstructured play or structured play, this is immensely important for young children in particular." A new study in JAMA Pediatrics, he says, documents elevated depression and anxiety among children under lockdown in China.
A third major risk, says Christakis, is child abuse. With schools closed and activities canceled, adults who are mandatory reporters, such as teachers, are less likely to catch wind of abuse or neglect. Hospitals around the country are reporting a rise in admissions for severe child abuse injuries and even deaths — a rise that coincides with lockdown orders. And a sex-abuse hotline operated by the Rape, Abuse & Incest National Network reported that half its calls in March came from minors, for the first time in its history.
...more

Kathleen Notes: We need to pay attention to the whole picture and not just to the virus. Children are especially vulnerable to mental health issues connected to being in lockdown.
---
Most of us find it tedious to make yet another snack, change yet another diaper, be patient with yet another fight between siblings. And that`s in the best of times. With 24/7 pandemic lockdown, there`s more dishwashing, more sibling fighting, more power struggles. Even the board games and art projects can get tedious. Sometimes it feels like parenting has trapped us in an endless cycle of wearying repetitive tasks, gnawing away at our aliveness.
But there's a secret to transforming tedium into joy: Dive deeper. Be fully present.
If we're only half there, it often feels tedious to meet our child's needs. If we're thinking about everything we need to get done, worrying about whether our child is turning out okay, or cataloging our own failings, then the care-taking tasks of parenting will always feel burdensome.
...more

Kathleen Notes: Hey parents, what you`re doing right now is tough but it`s also a wonderful opportunity to connect with your kiddos.
---
"The power parents hold over young kids is absolute. To them, their folks are humans twice their size who provide things they need to live: Food, shelter, love — Nick Jr. When that person they trust implicitly frightens them, it rocks their sense of security. And yes, it's truly frightening for a child. " Dr. Markham said, explaining how children perceive their parents.
According to Dr. Markham, whenever parents yell at their kids, they are changing how their brains work. "Let's say during a soothing experience [the brain's] neurotransmitters respond by sending out soothing biochemicals that we're safe. That's when a child is building neural pathways to calm down." Dr. Markham explained. Hence, when parents yell at their children, they are sending signals to their brains that they are in danger.
...more

Kathleen Notes: Most people think they didn`t experience trauma as a child. I bet you did....
---
Pennsylvania
hospitals are treating more children with severe child abuse injuries, indicating the state`s most vulnerable kids are not safe at home during the
coronavirus
outbreak.
Several advocates and pediatricians who specialize in child abuse say they are seeing an increase in the number of abused children who need to be hospitalized.
And in perhaps the most grim outlook, a Penn State pediatrician says "the worst is yet to come."
"We're worried we're at the beginning of an onslaught of cases," said Dr. Lori Frasier, chief of the child abuse pediatrics division at Penn State Children`s Hospital.
...more

Kathleen Notes: I have been concerned and vocal about this issue since the beginning of the lockdown. For some children, they aren`t safer at home, they are shut in with their abuser(s). What is our answer, because silence isn`t acceptable.
---
Do you want to cultivate and enjoy a great marriage?
Do you want to be more energized and less discouraged, regardless of what is happening around you and how others are treating you?
Do you want to see God use you in tremendous ways?
In one sense, it all begins in your head....
....I'm not advocating the power of positive thinking; I'm advocating the power of focusing on God. One of the most helpful, joy-producing disciplines for me over the past two and a half years has been learning and re-learning to set my mind on who God is, what he has done, and what he promises, rather than the fears I am facing.
In the past I have spent entirely too much time obsessed with myself, my circumstances, and my obedience, or (more commonly) my lack thereof. Meditating on myself is the certain path to discouragement because I'm not all I want to be, whereas God is everything we need him to be and so much more.
What we think about most often will usually determine how we feel most often.
...more

Kathleen Notes: "We demolish arguments and every pretension that sets itself up against the knowledge of God, and we take captive every thought to make it obedient to Christ." 2 Corinthians 10:5
---
Then, out of nowhere, a microscopic virus with a symmetric network of suction cups and the ability to kill with a vengeance raced its way around the world, leaving massive death in its wake.

Equally out of nowhere, leaders of the largest and most powerful nations in the world agreed the best way to deal with this nasty threat was to bring the mainstream marketplace and life as we know it to a skidding halt.
The response started with admonitions to wash hands 200 times a day and maintain social distance. But overnight, it morphed into orders to go home and stay home until you hear otherwise.....
.....After the initial shock and forced adjustments to being quarantined, many have discovered—like people during another dark chapter in history—the best of times hiding in the shadows of these worst of times (to paraphrase, sort of, Charles Dickens).
It's amazing the good that can grow out of the awful.
...more

Kathleen Notes: No question, what we are doing right now is HARD. Search for God`s silver lining.
---
Life is surreal right now… With the days just blending together, nothing seems to be staying the same or changing, which can't possibly make sense, but for some reason does. I sometimes have to remind myself what day of the week it is, or gasp when someone said we have been in our homes working now for 10 weeks. I couldn't even fathom it had been that long already. While I'm trying to find my rhythm in this ever-changing world, there is always one thing that I can ground myself in and know will never change – God's Promises. His Word is the one thing I can depend on to be true regardless of the circumstances around me....
.....His Word has really been the anchor for my hope these past several weeks, and these Scriptures are really encouraging my heart right now. Each one has spoken to me, reminding me that He loves me unconditionally and He is always there. Because of that, I can cast all my worries onto Him. I pray they do the same for you.
...more

Kathleen Notes: Scripture shines a light in the darkness and tells us that God walks with us through the valley...
---
"Think of childhood as the foundation of a house. Think of adulthood as the house. It is certainly possible to build a house with a flawed foundation, and in fact, it may look exactly the same as a well-built house. Bit if the foundation is cracked, crooked or weak, it will not be an important source of strength and security. It's not a noticeable flaw, but it could place the structure of the house itself at risk: one strong wind, and it comes tumbling down."
Now, the answer to the question. What do these folks have in common? They are each close to someone who appears strong, and they each are surprised and perplexed when they glimpse the crack in their person's foundation. They are each catching a glimpse of someone's Childhood Emotional Neglect (CEN).
When you grow up in a household that either disregards or discourages your emotions, you grow up without some essential ingredients that you will need to emotionally thrive in your adult life.
In short, you look fine and in many ways, you feel fine. Other people look at you and believe that you are fine. But you are not fine, your foundation was compromised in your childhood.
...more

Kathleen Notes: Take a look and you will likely see someone you know, maybe even yourself.
---
Great idea! Everyone needs the short version on their refrigerator. Here`s the cheat sheet on what to do when your child gets angry.
That`s it.
Less drama. More love.
...more

Kathleen Notes: Thought this might come in handy...BTW it works on adults, too.
---
We need to think seriously about how to prepare for and enjoy the "second half of marriage" because life is much different for us than it was for our great-great-grandparents. In 1900, life expectancy at birth in the United States was just forty-seven years old. Most people felt blessed to live long enough to even become empty nesters, much less enjoy several decades as empty nesters. Today (2020), a child born in the United States can be expected to live about seventy-eight years.
This exploding lifespan gives married couples a chance at two lives, one of which their ancestors could only have dreamed of: a life spent raising children, and a life spent after the children are raised. How do we prepare for this second half of marriage?
...more

Kathleen Notes: Hard to imagine this time when you are up to your ears in child rearing, but it does come.
---
Even those in emotionally healthy homes are feeling the strain of so much togetherness at this time of uncertainty and social distancing. But for some, this is their worst nightmare. Distance is the primary strategy for many victims of
domestic violence
.
Now that a large portion of Americans have been asked to stay home to fight the spread of the novel coronavirus, many victims are finding themselves trapped with their emotional, sexual, or physical abuser. While there are no easy answers to this very complicated situation, I have listed some tips to try to address the issue. If you are concerned but not sure if abuse is happening in your home, learn more about abuse here.
...more

Kathleen Notes: This has been one of my primary concerns over the past several weeks. Read and share as needed...
---

In my experience, emotional and psychological trauma survivors seem to worry more than most people that they are being "lazy" when they aren't 100% productive. Let's expose that lie, shall we?
The traumatized brain is anything but lazy. In fact, it is overworked, overstimulated, overactive and overstressed. Many trauma survivors have an enlarged amygdala, which triggers the fight-or-flight response. In a survivor, this response goes haywire. It cannot perceive between something that happened in the past with what's in the present. The brain remembers trauma in the form of flashbacks that constantly recreate the experience. A traumatized brain is always on alert. Hypervigilance is constantly running in the background, assessing the situation and trying to report back to the rational brain what it finds. In order to keep up with everyday situations, it often must work harder than a neurotypical brain without trauma.
...more

Kathleen Notes: Yes, also true for people with Childhood Emotional Neglect(CEN) which is a different form of trauma.
---
If you`re a parent, and your children are home under lockdown during a pandemic, it`s natural that you`re going to feel overwhelmed. That makes it much harder to be calm when our children act up. In fact, at times it can feel impossible, because we have so few inner resources, and they seem to be acting so much worse.
But it`s worth remembering that our kids are under stress too. Since they can`t articulate that stress in words, they act it out. If we respond from our own stress, it`s like pouring gasoline on a fire.
Our job is to calm the drama, not escalate it. So our most important responsibility is to manage ourselves, and that starts by pushing back against the overwhelm.
Easier said than done, of course.
...more

Kathleen Notes: Right now all of us have a shorter fuse and the ability to regulate our emotions is harder. If we`re struggling, kids are too. Here`s some help.
---
"Honestly, I'm having more issues with my own kids than my stepkids in the midst of this," she said. "Some days I blame my ex for the way things are going, but the truth is, my kids are making bad choices—my teenage son, in particular. He continues to hang out with friends and disregard the safety precautions. He doesn't seem to care about the risk he's creating for the rest of his family. My ex's reaction to it is maddening as he supports our son's behavior and says I'm blowing things out of proportion."
I wanted to reach through the phone and give her a hug. She wasn't the first mom I'd heard from that week complaining about her teens' lack of regard for social distancing. But I could empathize with Lori's frustration of managing the issue while contending with another home.
Co-parenting during a pandemic
Co-parenting is a complicated dynamic after divorce. Between-home struggles are not uncommon for stepfamilies. But in the midst of a pandemic that drags on endlessly, blended family couples have to cope with mounting stress and uncertainty on how to manage the back-and-forth routine with kids.
...more

Kathleen Notes: This crisis calls for cooperation on a whole different level. Your kids are watching and need both parents to put their needs first.
---
Permissive parents are difficult to spot. Many appear to be great parents to an observer, and even to the children who are raised by them. Even after those children grow up, it still appears that way.
Why? Because permissive parents are often very loving. They may provide a childhood that seems ideal to their children after they grow up.
Permissive parenting is a type of camouflage. It's a case of the inadequate parent disguised as adequate; the conflict-avoidant parent disguised as kind.
Not that permissive parents purposely disguise themselves. Quite the opposite. In fact, most permissive parents really love their children and want to do right by them. Yet they inadvertently fail their children in the most important way.
...more

Kathleen Notes: A parents` job is to prepare their children for adulthood. The world can be a hard place, it`s better if children learn that from someone who loves them.
---
OK, now, let's be honest. How often do you actually think about your own feelings?
Most of us can easily go through hours, days, weeks, or even months without ever giving our feelings one single thought. As a psychologist who specializes in Childhood Emotional Neglect or CEN, I talk with people about their emotions all the time, and that is how I know that this is true.
Usually, we are consciously aware of our feelings only in situations when we have strong ones. When it's a major event like a wedding, a death, a graduation, or a disaster. When we are enraged, thrilled, excited, shocked, or joyous. When this is the case, you may take note within yourself what you are feeling, or even say to someone, "It was a great thrill," "I'm devastated," or "I'm so happy!" for example.
Yet, your emotions are an incredibly valuable resource. You were born with them literally wired into your brain and body for a very important reason. Your feelings give you constant feedback about what's good and bad for you and everything in-between.
Your emotions are the deepest, most personal expression of who you are. When you know how to use them they are your most useful tool in this life to help you survive and thrive.
As you read the list below, please think about yourself and whether you can use some help in any of these areas. If so, you can take heart there is help indeed. The really great thing is that the help is right inside you right now.
All you need to do is pay attention!
...more

Kathleen Notes: God gave us emotions for a very good reason: to help inform our logic. So many people are afraid to pay attention to their feelings because they might get overwhelmed. But you need them to be fully informed and connected with life.
---
It's hard to know exactly what to do when your spouse loses their job. You want to be supportive, but you also have your own set of worries and concerns swirling in your head. You worry if your own income will be enough. Or if you'll need to find a part-time job to help make ends meet. I've been on both sides of job loss—neither is easy.
More than anything right now, don't stress either of you with trying to come up with the perfect thing to say. Your unwavering presence says plenty. It conveys "We're in this together," and helps lift the burden of loneliness your spouse is likely feeling.
My husband and I learned how to support each other through trial and error (probably more error) when we walked through our own experience. But every spouse and every situation is different. With that in mind, here are a few ways you can offer support when your spouse faces a layoff.
...more

Kathleen Notes: I fear that many families will be experiencing this in the days to come...
---
What you DON`T want is a lot of "laws." Studies show that the families that are the healthiest and happiest don`t actually have a lot of rules. They have simple, clear expectations for the way people treat each other, that both adults and children try to follow. The adults model these behaviors and when the kids struggle to follow them, the adults help them.
So, for instance, "We treat each other with respect and kindness" could be part of your family creed. When one of your kids is not kind, there will be a reason; something they think excuses them from following the rule. (Maybe their sibling was unkind first, or was unintentionally inconsiderate.) So you would use this as an opportunity to help your children solve their problem, using your Kindness rule as your north star to move towards.
It`s also important for your children to emotionally "own" your family rules, so you`ll want to involve them in deciding on your most important guidelines.
...more

Kathleen Notes: I love this. I often advocate for a family meeting to form the rules by which the family needs to function well. When kids are a part of the process they learn and grow.
---
You and your spouse, too, are likely different in your stress responses.
Your stressed self (or your spouse) might be strained or laissez-faire. Lacking resilience or powering through. Curt … or extremely verbal. Dominant or passive. Motivated or indulgent.
When it comes to COVID-19, the whole world is operating out of the stressed version of itself. You're both homebound with kids sparring in the next room, perhaps one of your jobs hanging on by dental floss, and the whole house is suddenly sprouting dirty cups left out by "Not Me."
How can you leverage relationship stress to draw you together as a team?
...more

Kathleen Notes: ....and knowing is half the battle...
---
Many countries outside the US are re-opening schools. If you live in a place where children are returning to classes after the pandemic "shelter-in-place", your child is probably both excited and nervous about going back to school. And you might have some of those same feelings, just as we parents often share our child`s first-day jitters when the school year begins. Here`s your game plan to settle those worries and help your child start school again with confidence.....
......If you`re worried about your child returning to school, your child will pick up on your anxiety. Fear is infectious. So start by noticing your own feelings about your child`s return to school.
Are you confident that it will go well? Great! Now you can support your child.
Are you a bit worried? Notice how that feels in your body. It`s just fear. It`s normal to feel some fear in life -- that`s part of being human.
...more

Kathleen Notes: So much is still up in the air with schools and all feelings are valid. But we need to make calm solutions that benefit our children, not just our own fears. We can do this.
---
Each week I will collect and reflect on 5 to 10 relevant articles about important topics like parenting, marriage, relationships, and families. Within these topics I will address the challenges and joys, struggles and solutions from a Positive and Strengths-based approach. I am a strong believer in the power of relationships to grow, nurture and heal the human mind and spirit.
I hope you find one or two of these articles useful for your practice, classroom or household. My opinions are open to discussion and even disagreement, as they are intended to facilitate the sharing of multiple thoughts and ideas! This publication is offered by In the Moment Child and Family Therapy, LLC, a Ministry of Resurrection Lutheran Church (WELS) in Verona and Monroe, Wisconsin.
I would really enjoy hearing your feedback if you care to give it at Kathleen@inthemomenttherapy.com
...more
Sharing of this publication is encouraged so if you have a friend/relative/coworker who might enjoy it, feel free to forward them or encourage them to subscribe!
Start Week: 18 - Query String:SELECT * FROM inthemomentparent WHERE `issue` > 18 and volume = 8 OR `issue` > 90 ORDER BY sortorder